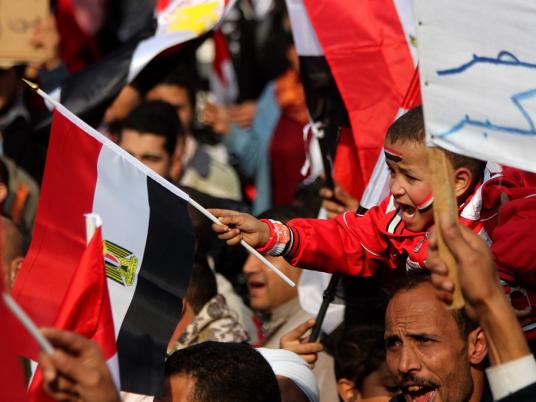 The call for a demonstration on Friday entitled "Reunion" has met a lukewarm response. It was originally called for by a newly-formed coalition of activists and was meant to unify the anti-Supreme Council of the Armed Forces (SCAF) demonstrators of Tahrir Square with the pro-SCAF demonstrators of Abbasseya Square.
"We are more interested in the celebration of the revolution's first anniversary on 25 January," said Nasser Abdel Hamid of the 25 January Revolutionary Youth Coalition.
Coalition spokesman Amr Hamed said the demonstration was originally called for by the military council. "We shall ignite another revolution on 25 January if the council doesn't hand over power and bring those involved in the killing of the demonstrators to trial," he said.
Fathi al-Seify, coordinator of the Silent Majority Coalition, said he did not hear of a call for the demonstration on Friday, even though the Silent Majority, an umbrella group of several coalitions that have organized protests in Abbasseya in support of Egypt's military rulers, was reported the state-run Al-Ahram as urging citizens to attend.
Fifteen political parties and 135 youth groups calling themselves the Egyptian Forces Coalition were backing the protest, which they announced during a press conference at El Sawy Culture Wheel on Tuesday, according to state-run newspaper Al-Ahram.
Ibrahim Eissa, the editor-in-chief of independent Al-Tahrir newspaper, has alleged that security authorities are creating pseudo-revolutionary coalitions to induce confusion and disorder among revolutionary forces.
Translated from Al-Masry Al-Youm