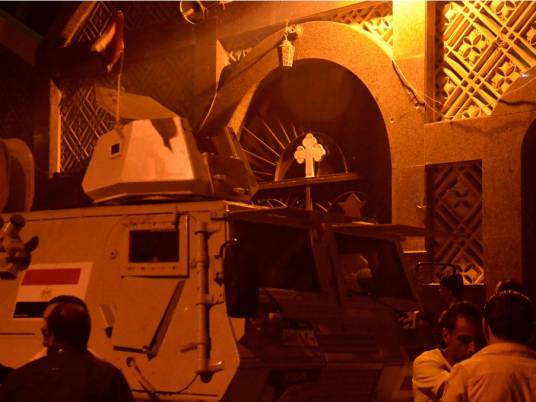 Hesham Abdel Hamid, official spokesperson for Forensic Medicine Authority, said the authority has received three victims' bodies from the attack on a church in Warraq Sunday.
The three bodies were autopsied and then given to the members of the victims' families. The prosecution said a fourth dead body has yet to be delivered to the forensic authority.
Among the victims is an eight-year old girl. According to the autopsies, none of the bullets from the wounds remained in the victims' bodies. The forensic authority said that an automatic weapon was used in the attack.
The initial report points out that the first victim, Samir Fahmy Azer, 77, received a shot in the back that went out his chest. The second victim, Kamilia Helmy, 62, received two shots, one in the neck which went out the other side of her neck and the second in her stomach, which went out of her back. The third victim Mariam Ashraf Siha, 8, received a shot in the back that came out of her chest.
Unknown armed men on a motorbike had attacked Virgin Mary Church in Warraq, firing randomly at the churchgoers who were attending a wedding ceremony.
Ahmed al-Ansary, the head of the Ambulance Authority, said on Monday that the number of victims rose to four in addition to 17 others who were injured.
Edited translation from Al-Masry Al-Youm