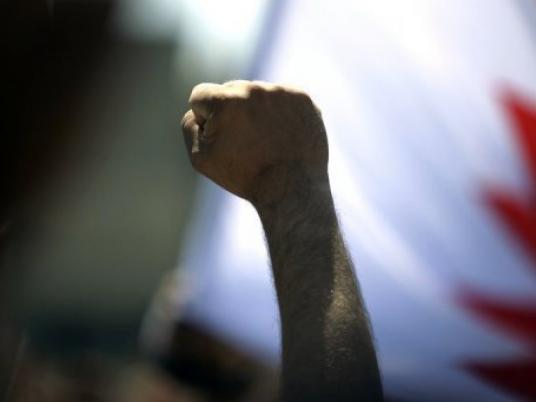 Bahrain police have arrested Ali Salman, head of the main Shia opposition bloc Al-Wefaq that has spearheaded protests against the authorities in the Sunni-ruled kingdom, the group said on Saturday.
"Al-Wefaq can confirm that Sheikh Ali Salman has been arrested," it said in a brief statement.
"He is in detention after a series of illegal measures which comprised summonsing him to the office of criminal investigation and bringing him before a public prosecutor," the statement added, without elaborating.
There was no immediate word from the authorities on the reported arrest.
In a separate statement, Al-Wefaq said supporters of the 48-year-old Salman gathered outside his home in central Manama after hearing of his arrest.
It said they were holding up pictures of the group's leader and "demanding his immediate release".
However, security forces quickly intervened to disperse the protesters, Al-Wefaq said, denouncing the use of tear gas against them.
Al-Wefaq, the most important opposition grouping in Shia-majority Bahrain, wants a constitutional monarchy in the Gulf nation ruled by the Al-Khalifa dynasty.
It repeatedly says it rejects violence, but the authorities in turn blame its supporters for the trouble that has shaken the country.
A month-long protest that erupted on February 14, 2011, was dispersed in a mid-March deadly crackdown helped by security forces from neighbouring Saudi Arabia.
At least 89 people have been killed in Bahrain since the Arab Spring-inspired protests erupted, according to the International Federation for Human Rights.
Demonstrators frequently clash with security forces in Shia villages outside the capital.
The judicial authorities have stepped up the number of trials of Shias charged with attacking the police, and protests in Manama have been banned.
King Hamad in August ordered stiffer penalties for "terror acts".
These include a minimum 10-year jail term for an attempted bombing. If such attacks cause casualties, the sentence can be life imprisonment or the death penalty.
Bahrain, a strategic archipelago just across the Gulf from Shia Iran, is the home base of the US Fifth Fleet and Washington is a long-standing ally of the ruling Sunni dynasty.