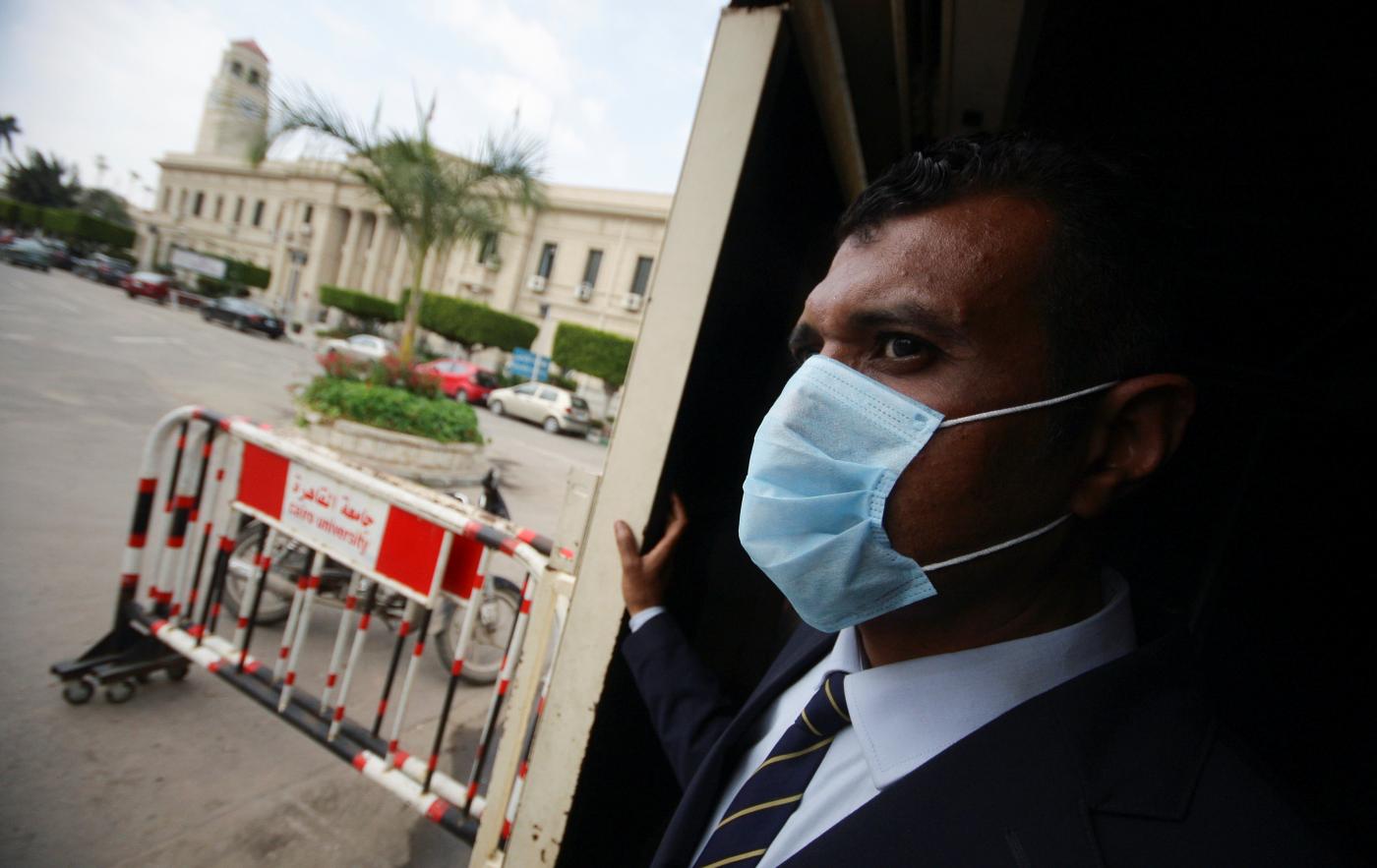 The Constitutional and Legislative Affairs Committee of Egypt's House of Representatives gathered on Saturday to vote on amending the state of emergency law, thereby allowing the president to decide the emergency health measures necessary amid the coronavirus outbreak.
The committee refused to amend the fourth paragraph of Article Seven as it would violate Article 96 of the constitution, which forbids the formulation of special courts.
Meanwhile the Planning and Budget Committee approved a draft law on the financial measures necessary to deal with the outbreak's impact, allowing the government to postpone repayment on some property taxes for up to three months.
These measures also include the ability to repay taxes on installments without fines, extending the deadlines for tax returns and value-added taxes or repaying them through installments without delay.
In a meeting with the Planning and Budget Committee, Finance Minister Mohamed Maait stressed that the government prioritizes the health of workers amid this outbreak.
The government will pay for exporter support entitlements, he said, and will also open up an additional LE10 billion credit within the state's budget to increase government investments and employment rates.
Egypt on April 17 confirmed 171 new coronavirus cases, bringing the country's number of confirmed total cases so far to 2,844.
The total number of COVID-19 deaths reached two hundred and five nationwide, after announcing nine deaths on Friday.
The newly infected cases are all Egyptian nationals who returned from abroad or were in contact with previously confirmed cases in Egypt, Health Ministry Spokesperson Khaled Megahed said, adding that the total number of fully-recovered cases rose to 646, all of whom have been discharged from isolation hospitals.
A total of 891 positive cases have been tested in Egypt, with all results now returned negative.
Egyptian Prime Minister Mostafa Madbouly announced on Thursday, April 16 that the government instituted additional curfew measures for the Easter holiday on Monday, April 20.
The measures would be similar to those already in place on Fridays and Saturdays, and would include the closure of parks and beaches, the suspension of public transportation, and the application of a curfew from eight pm to six am the following day.