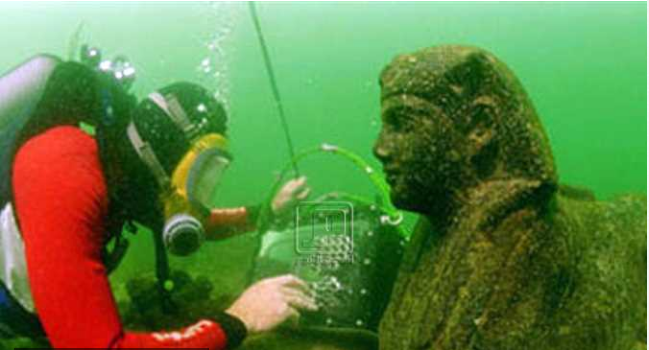 Alexandria Dive tourism company plans an international celebration on World Tourism Day on September 30 in Alexandria, in coordination with the Ministry of Tourism and the Tourism Promotion Authority.
The celebration aims to promote tourism and to shed light on the sunken antiquities in Alexandria city's Mediterranean Sea.
Foreign tourists, ambassadors, dignitaries, a number of public figures and ministers as well as international and local media will be invited to the celebration.
The celebration will be held on Saturday 30 September 2017 at Qaitbay Citadel, head of the Diving Center at Alexandra Dive, Ashraf Sabry, said.
Alexandra Dive's diving center is the first to be established in the city of Alexandria aiming to promote diving at the sunken pharaonic and Roman monuments east Alexandria, Sabry mentioned, adding that Alexandria has been an important tourist destination and must return to its former status.
The celebration will focus on the city of Cleopatra, the sunken city in east Alexandria, as well as many antiquities that have been recently unearthed in the bottom of the Mediterranean Sea, said Sabry.
A huge simulation march will be organized for Queen Cleopatra and 500 of her entourage, on the Alexandria Corniche from Qaitbay Citadel to the diving center located at the Eastern Port of Alexandria.
Many international media outlets, such as Discovery Channel, National Geographic and others, as well as a number of local channels will be filming the event. The people of Alexandria will also be able to watch the event which will conclude with fireworks and a show by the Egyptian Navy at the Alexandria Corniche.