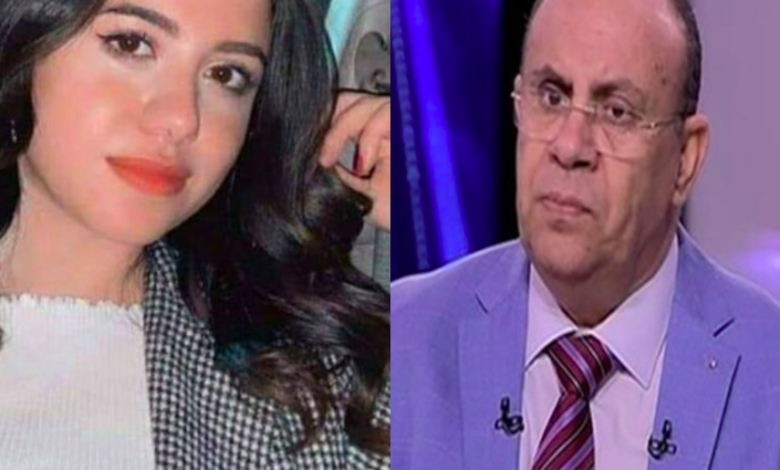 The media center at Al-Azhar University followed up on the statements made by Al-Azhar, in reference to Islamic Sharia professor Mabrouk Attia, which are not in line with the Al-Azhar institution's appreciation and respect for women.
Al-Azhar has taken practical steps to preserve women's rights, enhance their status and enable them to occupy leading positions in all sectors of Al-Azhar institution as well as Al-Azhar University, the statement said.
Al-Azhar University confirmed, in a statement, on Wednesday evening, that the statements made by Attia were personal statements that expressed only his opinion.
The statement called on Al-Azhar affiliates to adhere to the Al-Azhar method in raising and discussing issues, and addressing the masses in a way that is consistent with the institution's ancient history and consistent with the appreciation and respect of the general public for Al-Azhar professors and scholars.
The university called for the need to differentiate and not to confuse the opinion of the Al-Azhar institution, which is represented by its reputable scientific and jurisprudence bodies: the Council of Senior Scholars, the Islamic Research Academy, Al-Azhar University, and the Al-Azhar International Center for Fatwa and e-Monitoring, and between personal opinions, which only express the owner's point of view.
On Wednesday, Osama al-Azhary, advisor to Egyptian President Abdel Fattah al-Sisi for religious affairs, described the killing of a student at Mansoura University at the hands of her colleague as "a tragic and catastrophic event in any case."
"I feel as if my daughter or sister is the one who has been [killed], and every home in Egypt was saddened by this event," he added.
The Egyptian Public Prosecutor, earlier on Wednesday, referred the accused to the Criminal Court, and the first session of the trial was set for Sunday.
Azhary commented, during an interview on dmc channel, on the statements of Attia, in which he advised girls to be veiled so as not to be subjected to murder.
"A woman and a girl must be veiled in order to live, and wear loose clothing so as not to be seductive. If your life is precious to you, make sure when you leave your house [looking like] to look like a basket and do not wear tight clothes including trousers, and not to leave her hair running down on her cheeks, because that attracts those those that could slaughter you.. this is reality," Attia said commenting on the killing of Mansoura University student.
"While all Egyptians are still reeling in shock at the horror of this catastrophe and the tragic incident, this professor comes out with this reprehensible and vulgar comment that hurt the feelings of the Egyptians more than they are already on pain because of the incident," Azhary said.
"I say to this honorable professor, the only message I address to him, is the saying of the Prophet: 'Whoever believes in Allah and the Last Day, let him speak goodness or remain silent'."
The matter is too egregious to be addressed with excessive joking, he added.
"This is an insulting speech for all Egyptians, and I'm very bad taste. Hijab is a glorified duty and portraying the wearing of the hijab as a woman looking like a basket is [unacceptable]? This is as close to a terrorist speech as you are going to get from a public figure, with all due respect to his honorable person," he added.
Attia's statements sparked great controversy on social media.
The National Council for Women announced that it would file a claim against Attia with the Public Prosecutor to take the necessary legal measures against Attia's statements.
For his part, Attia announced, through a video posted on his official Facebook page, that he would suspend his social media accounts.
Nihad Aboul Qumsan, head of the Egyptian Center for Women's Rights said, during a telephone interview with host Azza Mustafa, during the "Tahrir Hall" program broadcast on the Sada al-Balad channel, that she would file a complaint with the Public Prosecutor against Attia over his statement.
"What he said is an extension of a chain of aggressive opinions," she said.
The National Council for Women (NCW) President Maya Morsy expressed her deep sadness over the killing of Mansoura University student, asking: "What sin did this girl commit to be NCW President Maya Morsy expressed her deep sadness over the death of Ashraf, asking: "What sin did this girl commit to be killed?"
She also expressed her strong condemnation and shock at the video that was published by Attia, stressing that such words should not be issued by a preacher, adding that what was said is contempt for women and incitement to violence and murder against them, which is a crime punishable by law.
She stressed that the NCW will to take legal measures in this regard.