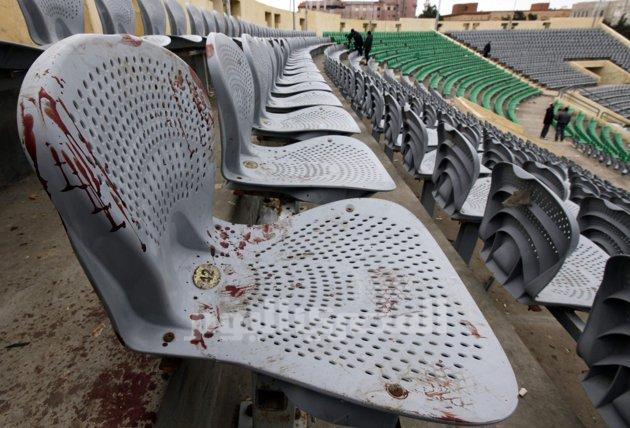 The Ahly Football Club has filed a complaint with the sports minister and the public prosecutor against the Egyptian Football Association (EFA), accusing its interim administration of partiality with regard to the Port Said violence case against Masry Football Club.
The Court of Arbitration for Sport, an international judicial body based in Switzerland, has ruled that Masry can play in the Egyptian league this season. The court had earlier accepted an appeal from Masry in an attempt to ease EFA sanctions, after violence at Port Said Stadium last February left 74 people dead and hundreds injured.
In March, the EFA decided to freeze Masry's play for two years and ban home games in Port Said for three years. In April, the EFA upped its sanctions against Masry, ruling that it would be relegated to playing in the second division and the home game ban would remain in place for four years. The EFA also banned Masry fans from attending their team's matches for three years.
However, Ahly said the association did not make a decision on petitions both clubs had filed against each other before allowing Masry to resort to international court, which Ahly considers a violation of the statutes of both the EFA and FIFA, the international governing body of association football. In addition, the complaint said Masry paid the international court's fees on behalf of the entire EFA.
Ahly added that the EFA did not choose the international court's arbitrator, did not assign a lawyer to defend its punishments, and did not even submit the rationale of the decisions made by its complaints committee.
"The public should know that the association failed to do its job," said Ahly Club manager Mahmoud Allam. "The blood of the martyrs should not have been shed in vain."
Edited translation from Al-Masry Al-Youm