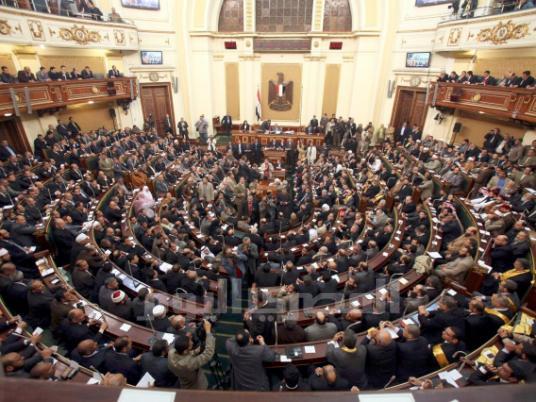 The State Council Administrative Court on Saturday upheld an earlier Supreme Constitutional Court ruling, which had ordered the dissolution of the People's Assembly based on the unconstitutionality of some of the parliamentary elections law.
The administrative court said that since the electoral laws on which the People's Assembly was elected were found to be unconstitutional, the entire composition of the assembly is invalid.
The Supreme Constitutional Court in June dissolved the People's Assembly, saying the parliamentary elections law was unconstitutional for allowing partisan candidates to run for seats allocated to independent candidates.
Ahmed Abu Baraka, legal adviser to the Freedom and Justice Party, which held a plurality in the dissolved People's Assembly, described the Saturday ruling as a "catastrophe in the history of the Egyptian judiciary."
In an interview with Al-Arabiya satellite channel, Abu Baraka said Parliament should still be in session, even after the constitutional and administrative court rulings ordering it dissolved. He added that the administrative court does not have the authority to dissolve the People's Assembly because the Constitutional Declaration stipulated that Parliament could not be dissolved by the judiciary, the president, or the Supreme Council of the Armed Forces.
Former presidential candidate Amr Moussa issued a statement on Sunday: "Respecting judicial rulings is key to the stability of society and the respect of the state for its citizens and people."
He added that he supports the initial responses by officials, who welcomed the ruling.
Edited translation from Al-Masry Al-Youm