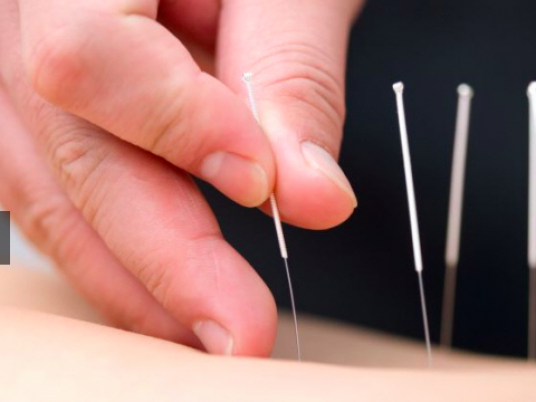 A new scientific study reports that acupuncture and the Alexander Technique, two forms of alternative medicine, have been shown to be effective in relieving chronic neck pain.
The status of two forms of alternative medicine has been boosted by this scientific study, which was published in the November 2 edition of Annals of Internal Medicine.
The Alexander Technique is used to prevent and relieve various types of pain associated with misuse of the body in daily activities.
The method is based on such principles as the recognition of unhelpful habits in order to stop them, and giving yourself a series of coordinated orders to prevent automatic responses to stimuli.
Acupuncture takes an energy-based holistic approach to the body. It acts through meridians which Chinese medicine says are life-energy paths in the body. Needles inserted into the surface of the skin stimulate acupuncture points, which is said helps to bring about physiological, physical and psychic balance.
To assess the effectiveness of these two complementary care methods, a team of British and American researchers selected 517 patients who had had chronic neck pain for over three months. Patients were randomly assigned to 12 acupuncture sessions, or 20 Alexander Technique lessons, or usual care. These two alternative therapies are often used together to alleviate this type of pain.
The researchers used the Northwick Park Questionnaire (NPQ) to assess the neck pain at 3, 6 and 12 months.
The team noted that one year after treatment began, the pain experienced by the participants who attended sessions in one of these two techniques was reduced, in contrast to the patients who received conventional care.
Both groups experienced a 32 percent reduction in pain from the beginning of the acupuncture sessions or Alexander Technique lessons. This was substantially higher than the 9 percent generally obtained with a combination of physiotherapy and exercises.
The researchers also stated that these therapies, which had a high rate of acceptability and greater adherence, resulted in an increase in the participants' self-efficacy. These improvements were associated with better NPQ outcomes.
Previous studies, such as the one published in the journal Pain in June 2004 undertaken by a team at Oslo University, have concluded that adequate acupuncture treatment may reduce chronic muscular pain in the shoulder and neck and related headaches.