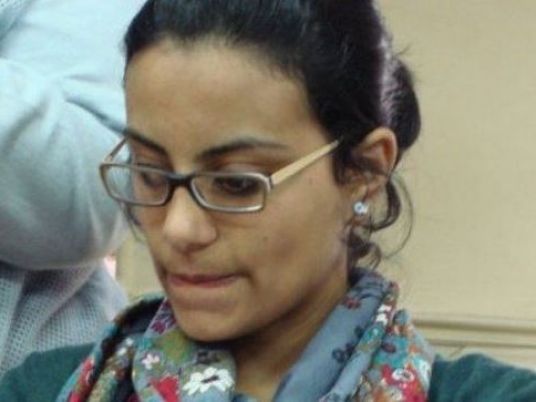 The Raml Misdemeanor Court of Appeal arrested activist Mahinour al-Masry on Monday while she was attending an appeal to a verdict that was handed down in February. The appeal was filed by 10 activists and lawyers who had been sentenced to two years in prison and fined LE5,000 over charges of breaking into Raml police station in 2013.
The verdict to the appeal has been postponed until May 31. Masry, along with co-suspect Youssef Shaaban, was arrested pending the verdict, although the reason for the arrest has yet to be revealed.
During the session on Monday, arguments broke out between activists and the security after the court panel refused to allow anyone inside the courtroom other than the defending lawyers and suspects.
The case goes back to March 2013 when Brotherhood members brought an activist to the Raml police station and filed two claims against him, saying he attempted to burn down the FJP headquarters. Activists and lawyers later gathered at the site to protest the arrest, which led to 10 arrests.
Edited translation from Al-Masry Al-Youm