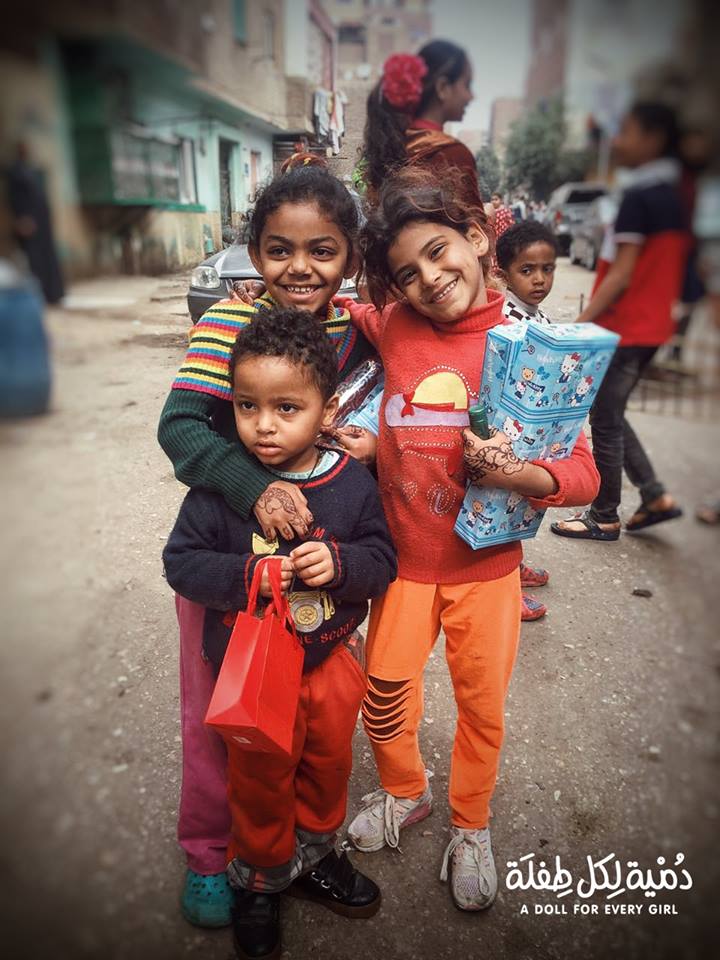 Haima was a young girl who genuinely loved her dolls. She used to have tons of them. Having a big heart and strong compassion, Haima had a dream that one day she would donate some of her dolls to poor children. She did not like the idea that there are children in the world that are not able to afford a doll to play with.
Tragically, the 12-year-old passed away in 2016. However, she left a strong and beautiful message to the world: Every girl should have a doll to lighten up their lives with.
"My doll is beautiful;  she sings the best songs, but how can a girl not afford a doll, she must be sad because she does not have a doll to play with," Haima said in a hand-written note left behind by her entitled "My doll".
"I have many dolls so what's wrong if I gave her one of mine, I guess nothing bad will happen, I will give her one," the note read.
Haima narrated her experience when she gave one of her dolls to a poor girl. "I thought she would run away but she smiled. Actually it was the kindest and warmest smile I've ever seen. Why don't we take care of those poor kids, they should live in heaven like other ones; kids are beautiful and we should put them in a place they deserve in life. If any country wants a prosperous future please treat the children correctly," her message went on to say.
Haima's heart-warming note was the reason behind the birth of a creative new initiative called "A Doll for Every Girl".  Launched just two months ago by Haima's mother, sister and brother along with their friends, they kicked off two events on social media to collect donations for new dolls in unbroken packages. Then they went to Cairo's poor Rod al-Farag neighborhood and gave the new dolls to underprivileged girls.
"The girls were so happy and proud, we could see this on their faces," Haima's mother told Egypt Independent. "We don't accept monetary donations, only wrapped dolls, as we are an initiative, not a charity. We successfully collected around 60 dolls each time, but our goal is to reach 10,000 in 2018, I understand it may seem very far-fetched but I believe we can reach it," she said.
With the goal being to collect 10,000 new wrapped dolls and to distribute them to underprivileged girls, the ultimate aim is to introduce happiness into these children's hearts and draw a smile on their faces.
"Our aim is to draw sincere beautiful smiles on the faces of as many girls as we possibly can. This will help us spread Haima's spirit of sharing her love […] for humanity in acts of kindness and compassion," the initiative's official Facebook page reads.
When the initiative receives enough funding, the group also plans to travel to poor Egyptian villages in order to expand the initiative's reach.
One of the fans of Haima's Facebook page from Canada was inspired by the initiative and gave a doll to a Syrian refugee  to draw a smile on her face.