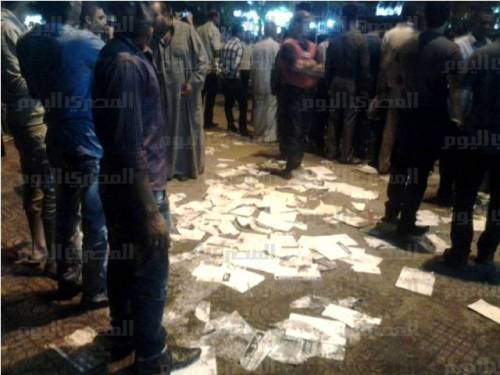 Three Muslim Brotherhood members were arrested during curfew hours at an army checkpoint on the Fayoum desert road.
The suspects were arrested and found to be in possession of large quantities of live ammunition and large sums of money, authorities claimed.
A military source told the state-run news agency MENA that the defendants had $90,000, 55,000 Saudi Riyal and 6,600 Qatari Riyal, in addition to other foreign currencies hidden in a compartment inside the vehicle.
A joint campaign by army and police forces also resulted in the arrest of 30 other suspects, including leading members of the Muslim Brotherhood in Fayoum.
Among those arrested were suspects accused of violating curfew and storming police stations.
Security forces raided the homes of members of the Brotherhood and its political arm, the Freedom and Justice Party, arresting six.
Osama Abu Stit, a local Islamist official, was arrested in Ibshawai as part of the campaign.
Edited translation from Al-Masry Al-Youm and MENA