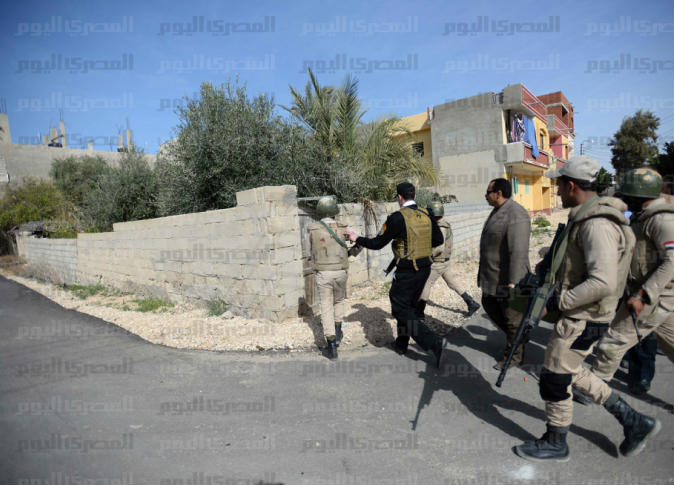 Police forces have raided two terrorist hotbeds in al-Arish city, North Sinai, killing 16 terrorists on Tuesday.
Police forces exchanged fire with the terrorists in an abandoned house at the Ubaidat neighborhood, eliminating 10 of them.
Police also killed six terrorists at the second hotbed in a building under construction at Abu Eita neighborhood where they recovered seven firearms, various ammunition, explosive devices and explosive belts.
The police were notified by the Homeland Security Sector regarding the terrorists' readiness to carry out anti-state terrorist operations. The terrorists were about to attack vital state institutions and key persons in al-Arish, according to al-Ahram's Arabic online gate.
Since 2014, North Sinai has seen a growing number of terrorist attacks carried out by Islamic State organization  in the Sinai Province, including various attacks against the army and the police. The increase in terrorism followed the ouster of former President Mohamed Morsi.
Morsi's party was affiliated with the Muslim Brotherhood, which Egypt subsequently banned as a terrorist group.
President Abdel Fattah al-Sisi ordered security forces to stamp out the Sinai insurgency following the devastating Rawda mosque attack in November 2017, which took the lives of over 300 worshipers.