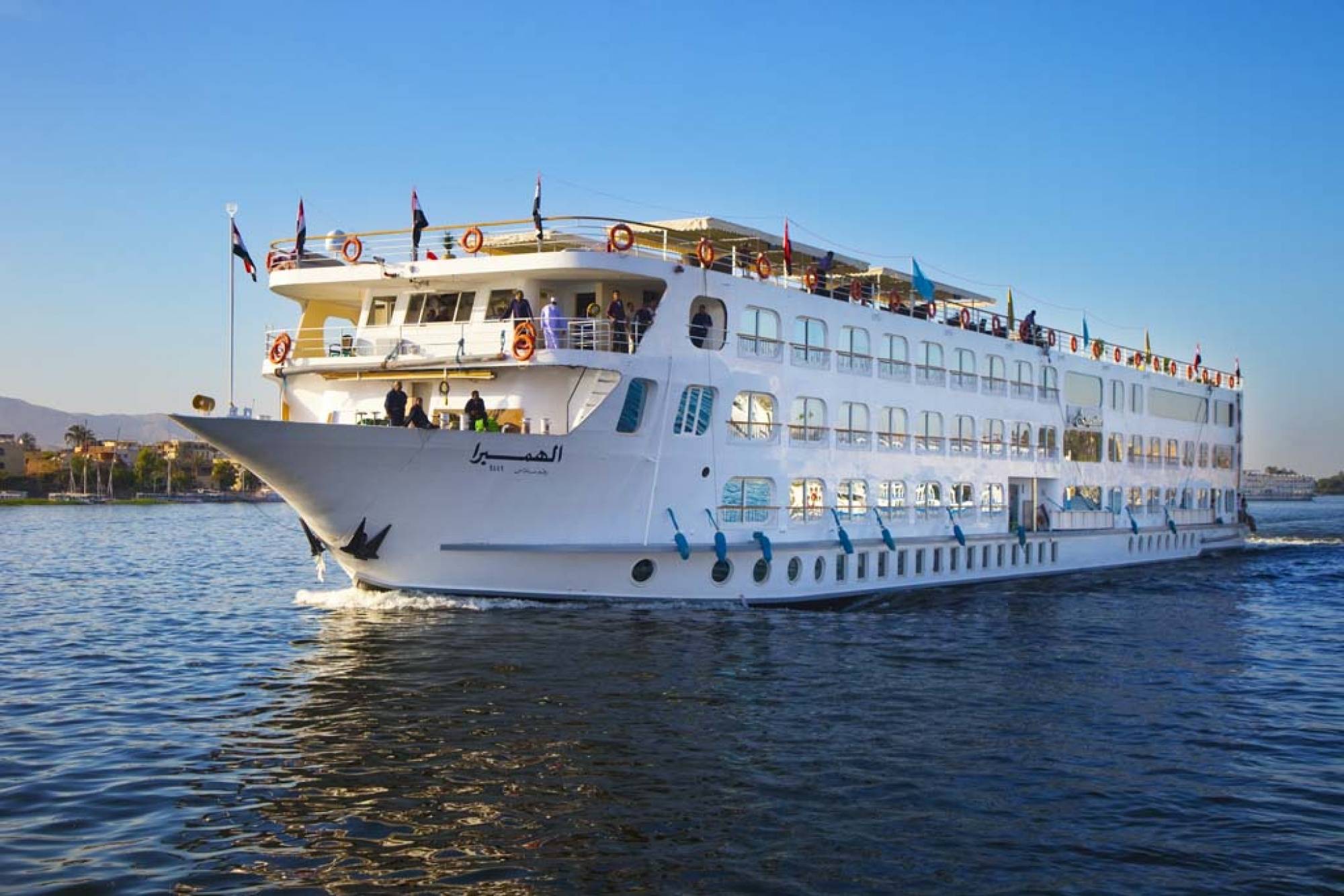 Eleven of Luxor and Aswan's floating hotels have reopened after undergoing coronavirus-related health and safety inspections conducted by Egypt's ministries of health and tourism, according to an October 5 statement from Abdel Fattah al-Assy, the Assistant Minister of Tourism and Antiquities. 
A total of 22 hotels have applied for inspections.
The establishments that received certification met all health and safety controls set by the ministry, Assy said. He noted that two hotels have already resumed cruise trips at 50 percent capacity, with tourists coming from the US, France, and Spain. 
Assy added that if hotels fail to meet the new requirements, they will have the chance to adjust their operating conditions and undergo another round of inspections. 
Egypt's Ministry of Tourism decided in September to allow the hotels to resume business starting October 1, following a months-long hiatus due to the coronavirus pandemic.
Luxor and Aswan have a combined total of 130 floating hotels, 30 to 50 of which are expected to resume business initially, as the return of tourism to Upper Egypt is anticipated to be gradual. 
The Luxor and Aswan governorates petitioned for an extension to the "Spend Summer in Upper Egypt" initiative, which was launched by the ministry to encourage tourism in Upper Egypt by offering 50 a percent discount on full ticket prices for foreign visitors at museums and archaeological sites.
They have requested extending the initiative to December.
The governorates also called for a reduction in domestic airfare to Luxor and Aswan, another measure they believe will help stimulate tourism in the region.