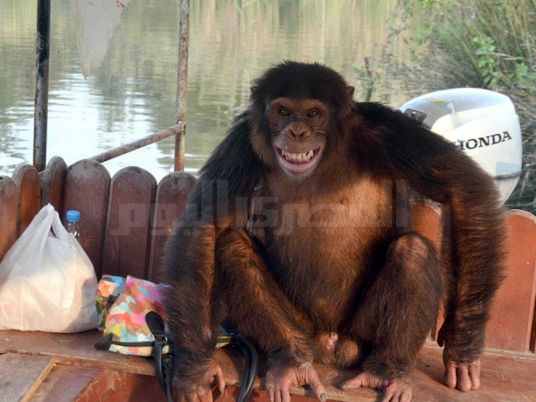 Zoo visitors tried to flee an attack from an angry chimpanzee who sent a man to the hospital on Saturday, only for some to risk themselves in crocodile-infested waters, said eyewitnesses.
About 30 visitors were on a boat tour of a zoo on the desert road between Alexandria and Beheira, where chimpanzees reside on small islands, when one attacked a number of visitors after a man splashed water on it, Al-Masry Al-Youm reported.
Eyewitnesses said when their boat approached the chimpanzee, the boat captain threw a cigarette on the ground before he realized there was dry brush on the ground. The man said he was afraid the cigarette would ignite the brush on the island, so he threw water at the chimpanzee to put out the cigarette.
The act angered the chimpanzee who boarded the boat and grabbed the captain's head in its mouth until blood poured flowed down his face, said Mohamed Mahmoud, one of the guards.
Mahmoud said he and the other two guards picked up seats and beat the chimpanzee until they could rescue the man and control the chimpanzee. He then pushed the boat captain into the water after the chimpanzee left him. The boat captain was transferred to hospital.
Some visitors were slightly injured and others jumped into the water before three guards controlled the chimpanzee.
Mahmoud accused the zoo management of neglecting safety precautions as crocodiles were swimming in the water when the visitors jumped in. "What if crocodiles had reached out for the visitors?" he asked.
Another boat picked up the visitors 20 minutes later, Mahmoud said.
A chimpanzee boarded a tourist boat at a zoo near Alexandria.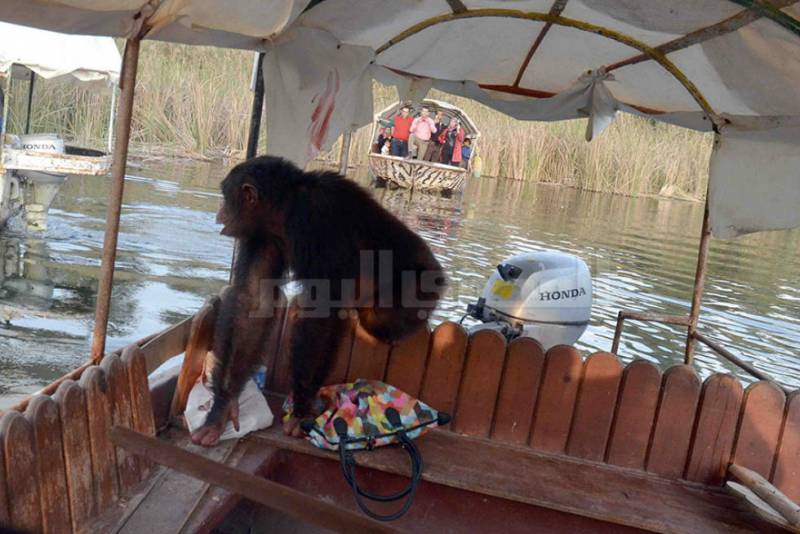 A chimpanzee looks out onto the water after boarding a visitor boat.
A chimpanzee after it boarded a visitor boat near Alexandria.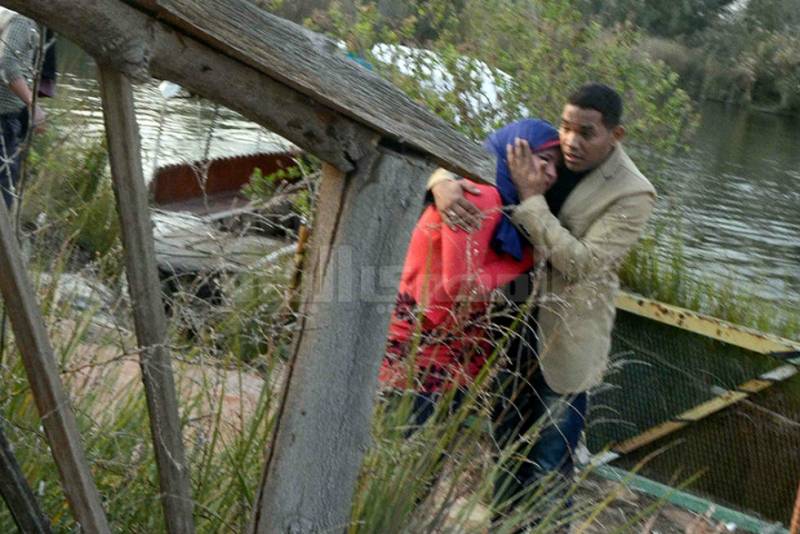 Zoo visitors calm down after the chimpanzee attack.