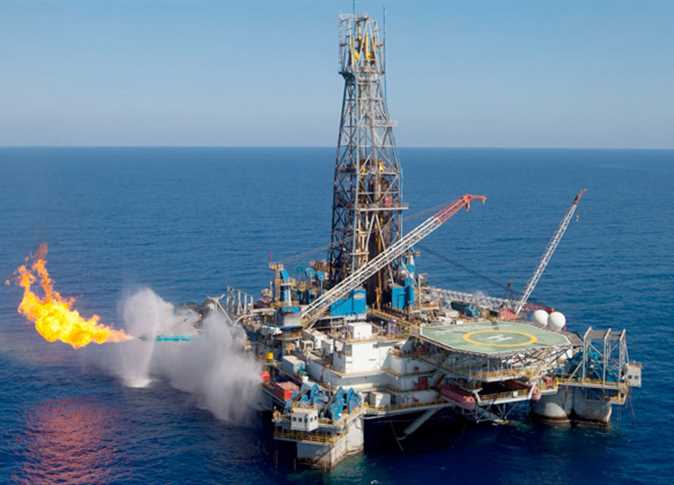 The production capacity of the Zohr gas field in the Mediterranean Sea currently exceeds three billion cubic feet per day, Minister of Petroleum and Mineral Resources Tarek al-Molla announced Monday, with its production representing 40 percent of Egypt's total gas output.
In a general assembly meeting of Petro Shorouk, the subsidiary of Petrobel tasked with development of the Zohr Field, Mulla explained that the field is the largest in the entire Mediterranean region with record production rates.
The minister emphasized the importance of ensuring that marine operations in the Zohr field are in line with industrial and security safety standards.
The successes achieved in various petroleum activities in recent years are a result of the economic and political stability that Egypt is currently witnessing, he added.
He also heaped praise towards the level of cooperation between the petroleum sector and its foreign partners, which had the greatest impact on successfully continuing production – especially amid the challenges faced this year such as the coronavirus pandemic and shift in global gas prices.
The Zohr gas field, the largest gas discovery ever made in Egypt and in the Mediterranean Sea, which has more than 30 tcf of gas in place, is located within the offshore Shorouk Block some 190 km north of Port Said.
The gas field was discovered in 2015 by the Italian Eni company.
Ministry of Petroleum statements last year explained that the gas produced from Zohr in 2018 had a significant impact on Egypt's self-sufficiency of gas and stopping the import of liquefied gas, which saved foreign exchange to the country.
During the 2018/2019 fiscal year, Petrobel succeeded in increasing the production of the Zohr field to two billion cubic feet per day in September 2018.