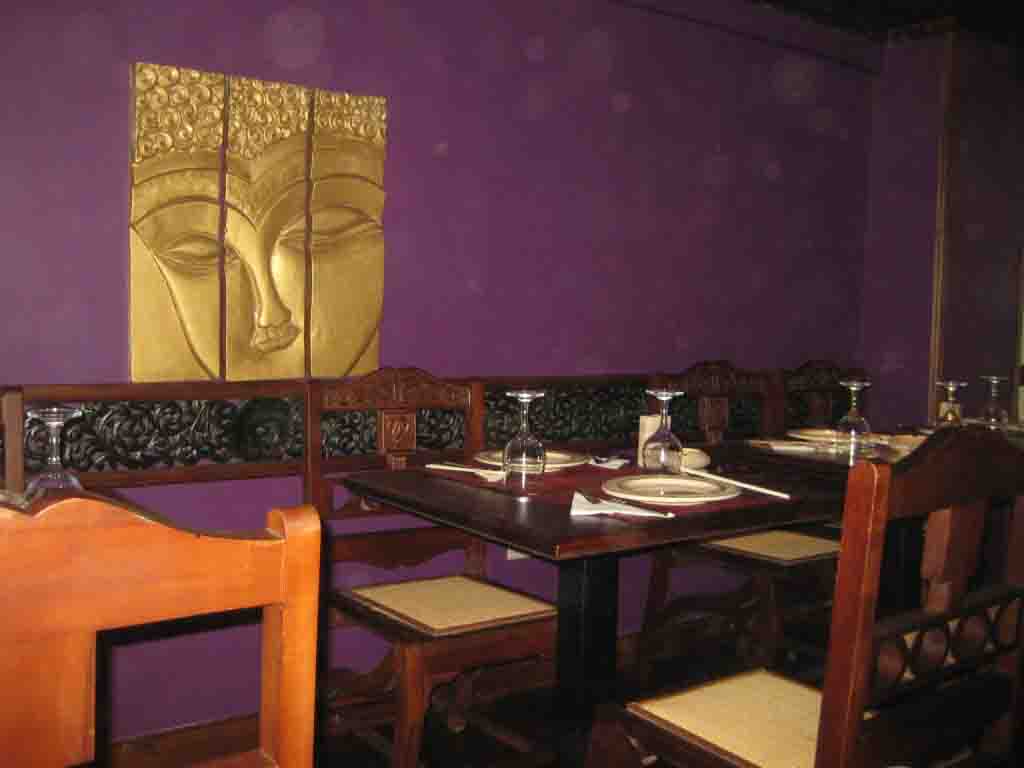 I thought that Tarek Sherif's Badaboum was the only conglomerate of upper-tier dining establishments in town. Recently walking into Zo, a newly opened Asian restaurant in Zamalek, I was surprised to discover the existence of another, calling Divine Worx, which also manages the Burger Joint, Makani, and Sit Hosneya brands.
Their latest offering, Zo, opened within the last few weeks along 26 July St. It serves up an array of specialties from throughout the Asian subcontinents, including Thai, Chinese, Indonesian and Korean.
Divine Worx came into being as a bakery in Sharm el-Sheikh allied to that pioneer of Sharm life, the Camel Dive Shop. The initial outlet, Makani, soon added sushi to its offerings, after which it became a Cairo sensation. It's a testament to the innovation and creativity at work within Cairo's dining scene that Divine Worx's existence can be kept secret, even from someone who claims to know a thing or two about Cairo's dining developments.
Zo's arrival is the latest in an explosion of gentrification along 26July St. The amount of post-revolution mercantile activity along the street is impressive: several cafes (Café Mex and Wela3,Coffee Bean and Tea Leaf in place of Segafredo), shops (Diwan's new toy store next to its not-that-old stationary store, and a Body Shop on the way), services (a bank is supposedly coming to that massive empty building next to Vodafone), and now restaurants. Zo is Located next door to its sister organization Makani, and you become immediately aware of the ties that bind these two when you're directed over to Makani when looking for Zo's bathroom.
Zo is bright and attractive in appearance. Decorated in deep purples and warm reds with cozy wood paneling, upstairs in the dining area there's an oversized montage of Buddha. In an attractive innovation for Cairo restaurants, the kitchen is open plan, located for all to see when you walk in on the ground floor, highlighting the skills of Zo's young Thai chef. Most restaurants in Cairo seem to hide their kitchens away, safely out of sight, leading to the suspicion that unwholesome practices go on there. Not so in Zo.
Zo's menu is ambitious: dishes drawn from throughout Asia, including Korean dim sum, Chinese dumplings, rice and noodles, a variety of Thai soups and curries, and Indonesian satay. I'm told their tofu is freshly made on site. Perhaps reflecting their resident Thai chef, the menu appears largely drawn from the Thai and Chinese with a few regional dishes thrown into the mix.
Zo's food is excellent. On a recent trip, we started out with Thai coconut chicken soup and beef salad. The soup was rich and tasty; the salad oozed cilantro, lemon and fresh tomato. We kept the Thai theme for the main course, trying out the excellent beef Rassaman curry, overflowing in creamy coconut milk, and a surprisingly undistinguished Pad Thai. Our meal ended with a delicious fried banana in honey with ice cream.
Zo's arrival is an immediate boost for fans of Asian food hesitant to pay 5-star prices that go along with many of the city's other quality Asian joints. Along with Makani, Divine Worx redefines sushi in Cairo, making it affordable and consistently good. I suspect that with Zo, the restaurant's owners have done the same for general Asian food.
Details: 118, 26th July Street, Zamalek. Tel: 16669. Open daily from 3pm. Lunch or dinner for two: LE200. Web: divine-worx.com. Other branches in Heliopolis, Kattameya and Marina.