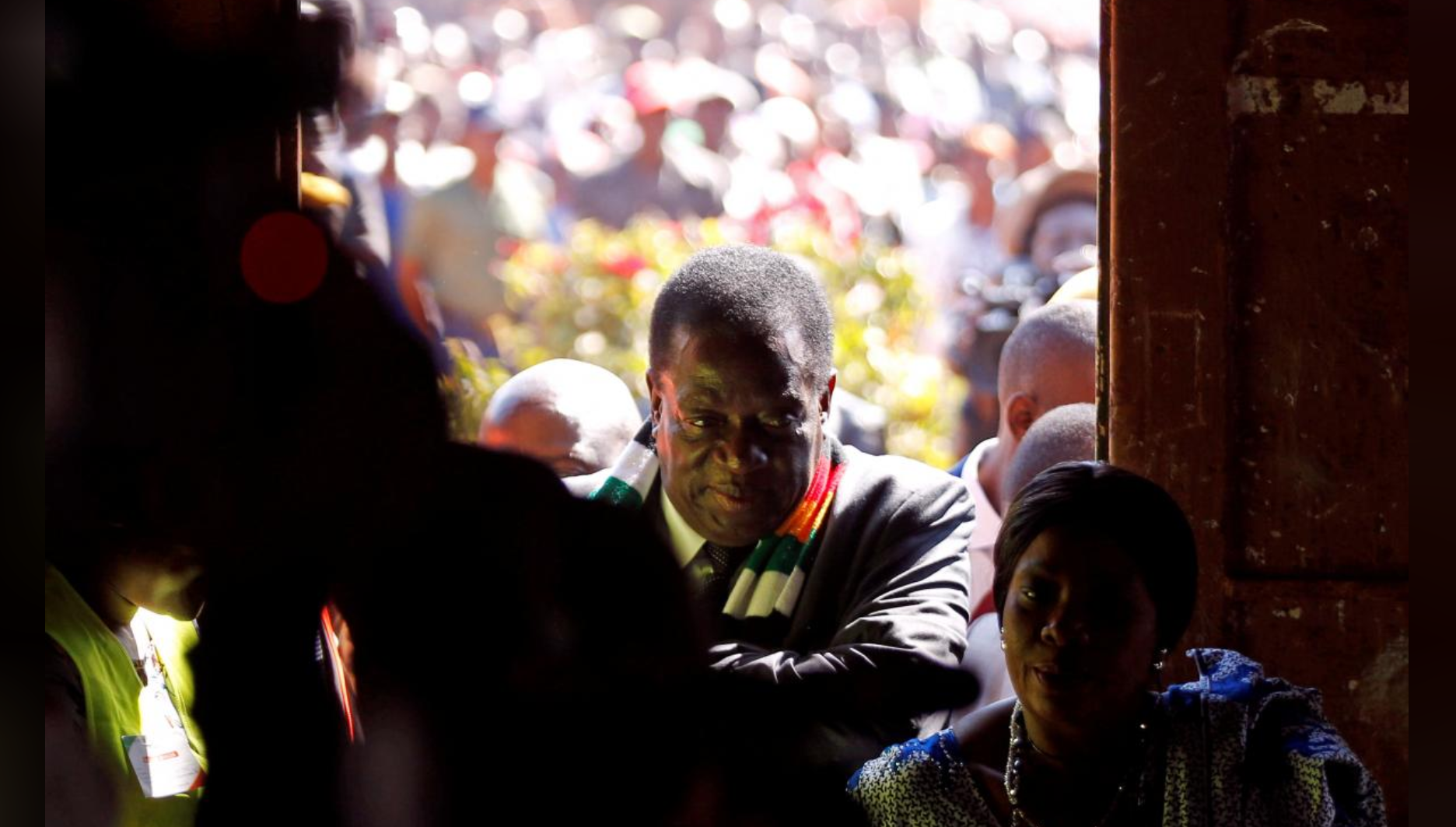 HARARE (Reuters) – President Emmerson Mnangagwa called on Friday for Zimbabwe to unite behind him after he was declared winner of national elections, but the opposition leader questioned the outcome and demanded "proper and verified" results be released.
The election, the first since the army removed 94-year-old Robert Mugabe from office in November, passed off relatively smoothly, raising hopes of a break from a history of disputed and violent polls.
But an army crackdown on opposition supporters in which six people were killed revealed the deep rifts in Zimbabwean society that developed during Mugabe's decades in power, when the security forces became a byword for heavy-handedness.
After three days of claims and counterclaims, 75-year-old Mnangagwa – a former spy chief under Mugabe – secured victory.
He polled 2.46 million votes against 2.15 million for 40-year-old opposition leader Nelson Chamisa, the Zimbabwe Electoral Commission (ZEC) announced early on Friday.
"This is a new beginning. Let us join hands, in peace, unity and love, and together build a new Zimbabwe for all," Mnangagwa said on Twitter.
But his efforts to rehabilitate the image of a country synonymous with political repression and economic collapse were also undermined by a police raid – in full view of media cameras – on the headquarters of Chamisa's Movement for Democratic Change (MDC).
Chamisa, who earlier accused the ZEC of trying to rig the vote, said on Friday it should release "proper and verified" results. "I thought the force of will would prevail over will of force," he said in a tweet, without elaborating.
South Africa President Cyril Ramaphosa, current chair of the Southern African Development Community, urged all Zimbabweans to accept the poll results.
The streets of the capital Harare were quiet early on Friday, with traffic thinner than usual. Water cannon and anti-riot police remained outside the MDC offices, a reminder of the clashes between opposition and the security forces this week.
"We were expecting that these elections will bring change because we are struggling. But as things stand, it will get worse," one taxi driver told Reuters near the MDC offices.
Additonal reporting by Olivia Kumwenda-Mtambo in Johannesburg; editing by Ed Cropley and John Stonestreet.