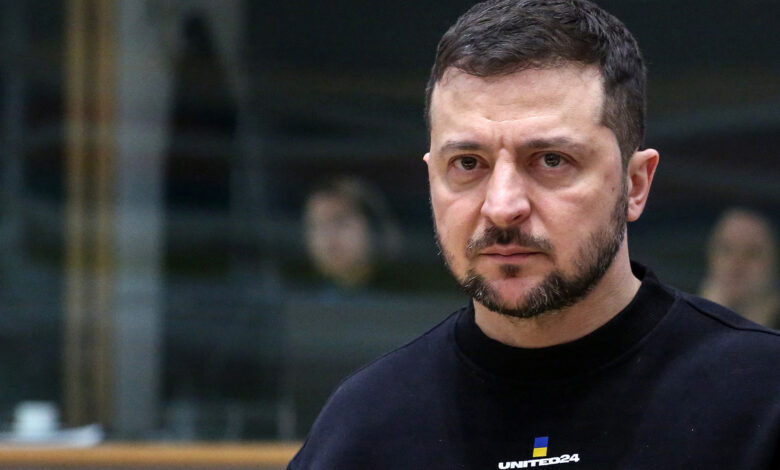 Ukrainian President Volodymyr Zelensky said Thursday his country needs modern tanks, long-range missiles and modern fighter jets to protect its security, adding that Ukraine's security is also Europe's security.
"We need artillery guns, ammunitions, modern tanks, the long-range missiles and modern fighter jets," Zelensky said during a speech at the European Council. "We have to enhance the dynamic of our cooperation" and act "faster than the aggressor."
In the past "horrific" year, Zelensky said Europe made strong strong decisions despite doubts and discussions.
"This security cooperation has created a historic example for any aggressor," Zelensky said. "Our brave soldiers are fighting against the terror of Russia with your support."
Zelensky also said he'll have several bilateral meetings in Brussels to discuss the issue of providing fighter jets to Ukraine.
"I'll have a number of bilaterals now and we are doing to raise the issue of the fighter jets and other aircraft," he said during a news conference, following a European Council meeting earlier Thursday.
More on military support to Ukraine: On Wednesday, German Defense Minister Boris Pistorius said in a news conference that the first battalion of Leopard 2 tanks delivered by Western allies could reach Ukraine by March or April of this year.