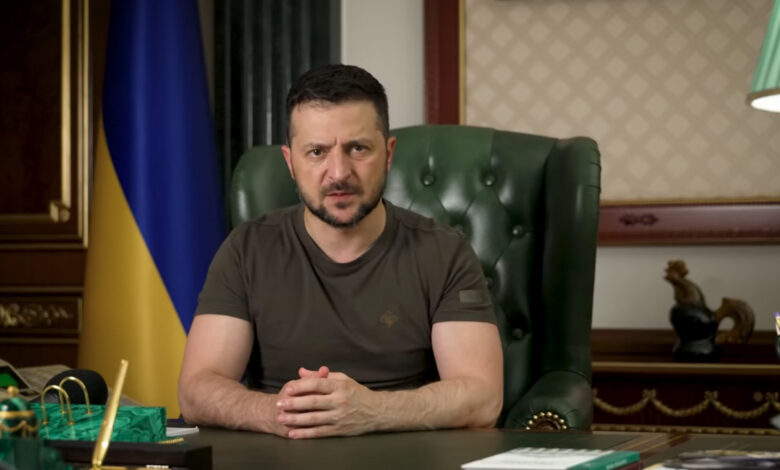 Ukrainian President Volodymyr Zelensky on Thursday lashed out at an Amnesty International report that claimed his country's forces have at times used tactics that endanger civilians as they repel Russia's invasion.
The report tries to "shift the responsibility" of civilian deaths in Ukraine away from Russia, Zelensky said in his nightly address.
"We saw today a completely different report from Amnesty International, which, unfortunately, tries to amnesty the terrorist state and shift the responsibility from the aggressor to the victim," Zelensky said.
Zelensky's remarks come after Amnesty published a report on Thursday saying Ukrainian forces had put civilians in harm's way by establishing bases and operating weapons systems in populated residential areas, including in schools and hospitals.
"There are no and can be no, even hypothetically, conditions under which any Russian attack on Ukraine becomes justified," Zelensky said, adding that Russia had destroyed hundreds of religious buildings, nearly 900 medical institutions and thousands of schools.
"This is such immoral selectivity," Zelensky said. "Anyone who amnesties Russia and who artificially creates a such informational context where some attacks by terrorists are supposedly justified or supposedly understandable cannot fail to understand that, in doing so, they are helping the terrorists."