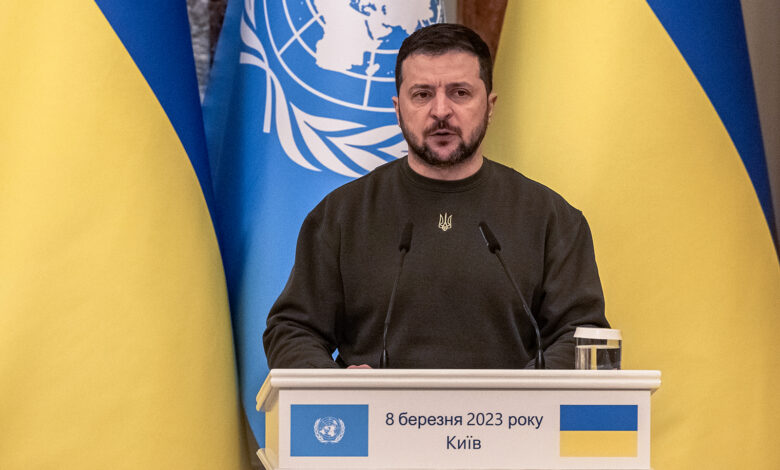 President Volodymyr Zelensky on Sunday posthumously awarded Ukraine's highest honor to a prisoner of war who shouted, "Glory to Ukraine!" before his execution by Russian forces was captured on video.
Oleksandr Matsiyevsky, would receive the "Hero of Ukraine" medal, Zelensky said in his nightly address on Sunday, calling him "a man whom all Ukrainians will know" and who "will be remembered forever for his bravery, for his confidence in Ukraine."
Matsiyevsky, a sniper with the 163rd Battalion of the 119th Separate Tank Brigade of the Chernihiv Region, was executed on Dec. 30. His body was returned home in February, but a shocking video of his execution appeared in March and was widely circulated on social media.
The Security Service of Ukraine has said it is working to identify the Russian military personnel involved in the execution, and investigating the killing under Article 438 of the Criminal Code of Ukraine (violation of the laws and customs of war).
Officials in Kyiv, including Zelensky, have roundly condemned the sniper's on-camera slaying as a war crime.