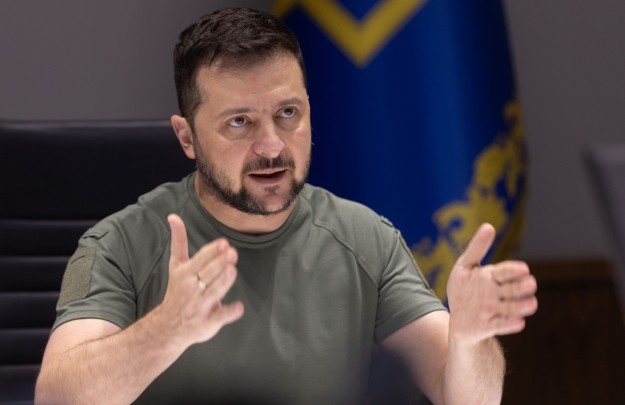 During his nightly address on Sunday, Ukrainian President Volodymyr Zelensky mocked Russian Defense Minister Sergei Shoigu's claims to Western defense officials earlier in the day that Ukraine is planning to explode a so called "dirty" nuclear bomb.
Zelensky said Shoigu had called the defense ministers of the United States, Britain, France and Turkey in a phone "merry-go-round" to claim Ukraine planned to explode a weapon combining conventional explosives and uranium.
"And there's only one individual who can use nuclear weapons in our part of Europe, and this person is the one who ordered Comrade Shoigu to call somewhere."
Zelensky also accused Russia of planning to stage a false flag operation. "If Russia calls and says that Ukraine is allegedly preparing something, it means only one thing: Russia has already prepared all this," he said.
Zelensky called on the world "to react in the toughest possible way" against the Russian threats.