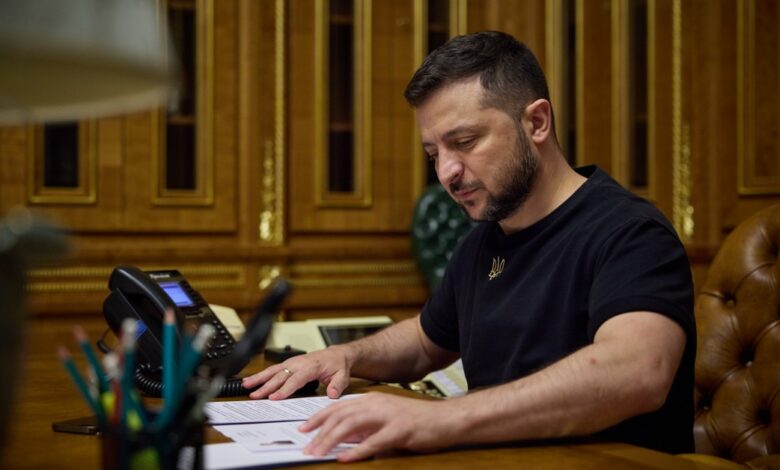 Ukrainian President Volodymyr Zelensky and NATO Secretary General Jens Stoltenberg held a phone call on Tuesday to discuss the alliance's military support to Kyiv.
"Good call w/Pres [Zelensky] on priorities for military support," Stoltenberg tweeted on Tuesday. "It's vital that #NATO & Allies provide even more assistance to #Ukraine even faster."
Zelensky's office echoed Stoltenberg's remarks, calling on Ukraine's allies to send military support at a faster rate.
"The President of Ukraine separately informed Jens Stoltenberg about the situation on the battlefield and the need for Ukraine to quickly receive more heavy weapons from NATO member states in order to successfully repulse Russian attacks and proceed to a further counteroffensive," the Ukrainian president said in a statement on Tuesday.
"In addition, Volodymyr Zelenskyy emphasized the importance of receiving non-lethal military aid from the Alliance as soon as possible in the framework of the comprehensive package approved at the Madrid NATO Summit," according to the statement.
The two sides also highlighted the resumption of grain shipments from Ukraine's Black Sea ports.