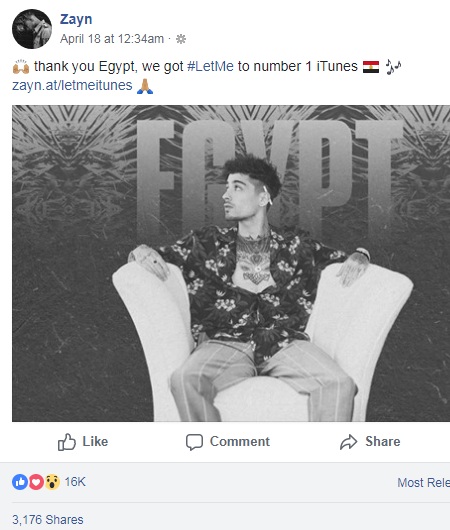 British singer and former member of One Direction Zayn Malik thanked Egyptian fans for helping making his song 'Let me' top on iTunes charts.
Only one week after the release of the song, it reached more than 24 million hits, with statistics showing that the main listeners were from the Middle East, especially Egypt who made Zain's song rank number one.
Zayn posted on his official Facebook page saying "thank you Egypt, we got Let me to number 1 on iTunes".
His post received many comments from Egyptian fans who asked him to come to Egypt. "Egypt is a good country and the people here are kind, we've been waiting for so long to see you please put us in the tour we deserve it," one of the fans said.