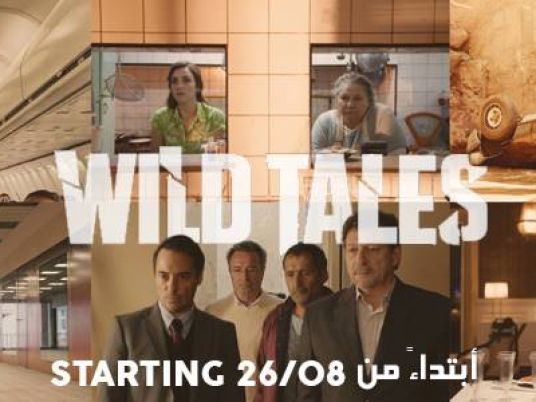 After a long summer hiatus, Zawya art house cinema (Odeon Cinema) is gearing up to bring an intriguing array of films to its audience for one month.
Among the most distinguished films featured in the month's program are Oscar nominated and Cannes Film Festival sensations as well as an in-depth look at the glittering career of late prominent actors who left a stamp on Egyptian cinema.
The theatre plans to open its door to audience on August 26 with the premiere screening of Academy Award nominee for the Best Foreign Language Film and Palm d'Or contender "Wild Tales". Audience will have the chance to enjoy the film screening till September 8.
Written and directed by Damian Szifron, 'Wild Tales" is a 2014 Argentine-Spanish black comedy film involves six standalone stories revolving around common themes: vengeance, love deception, depression, inequality and injustice. The storyline depicts real-life sufferings of distressed people and the difficulty of struggling that push them to nervous breakdown.
Additionally, in unprecedented move, Zawya will team up with with Cimatheque and Institut Français d'Egypte to host the "Critics' Week" in Egypt running from September 16 till September 21, in parallel to Cannes Film Festival.
A slew of various genres of films from the different years of the Critics' Week section will be featured along the weeklong event. This will include highly-acclaimed dramas and thrillers such as International Critics' Week Grand Prize winner "Aqui Y Alla" (2012), Camera d'Or winner "Las Acacias" (2011), Academy Award nominee "The Tribev (2014) and Dubai International Film Festival winner "The Lunchbox" (2013).
In a year marked by the loss of some of the cornerstones of Egyptian acting, Zawya will dedicate the weekly Sunday Screenings to commemorate the iconic performances of Egyptian leading men.
Tickets are available for LE20 and LE25.
Odeon Cinema is located at 4 Abdel Hamid Said St. off of Talaat Harb St., Downtown, Cairo.
For more information about the schedule, check the screening's
Facebook page
.