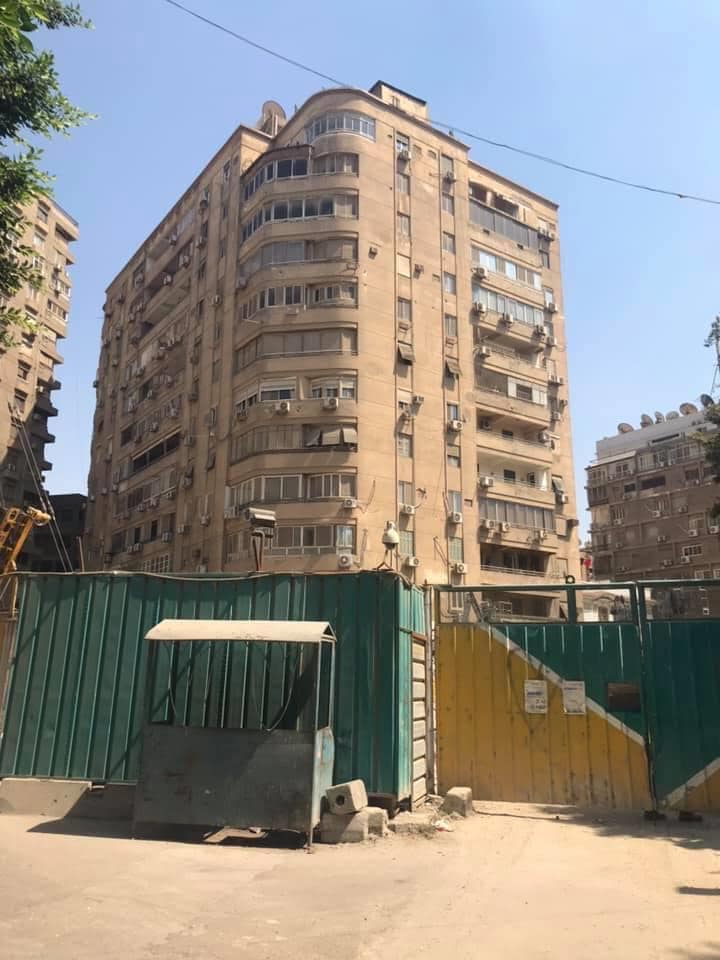 Egypt's Transport Minister Kamel al-Wazir oversaw the return of residents to their apartments in Zamalek's Sharbatly building, after the building was evacuated in July when two sinkholes were discovered underneath. 
The sinkholes formed as a result of drilling during construction work at the Safaa Hegazy metro station in Zamalek.
Repairs to the damaged building have been completed and the building is now completely safe, according to Wazir.  
Wazir was gifted roses from residents of the building, who deeply thanked President Abdel Fattah al-Sisi and the Ministry of Transport for the speedy repairs.
The residents acknowledged the round-the-clock work the ministry conducted to return them to their homes as soon as possible. 
Wazir commended the residents for facing the stressful situation with love and patriotism, and thanked them for their continued trust in the government throughout the repair process. 
The building was evacuated after authorities discovered it to be drooping on one side. Further investigation revealed cracks, a sinkhole under the garage, and a sinkhole near the entrance. 
The ministry acted swiftly to address the situation, evacuating multiple buildings in the area and consulting an engineering advisory committee to assess the damage. Each household affected by the evacuations received a LE30,000 housing stipend. 
Moving forward, the ministry will conduct frequent inspection of the affected buildings to ensure their safety. 
Zamalek residents have protested the construction of a metro station in their neighborhood since 2014, and in that year they filed a lawsuit with the State Council to stop construction. 
Their concern is that since Zamalek is an island, its soil is weak and unsuitable for drilling or metro traffic.
Ibrahim Seoudi, the lawyer of the over 40 plaintiffs from Zamalek, explained in an interview that the implementation of the third phase of the third line of the subway would place Zamalek in serious danger, threatening the architectural and cultural heritage of the area.
The National Authority for Tunnels pointed out that this claim has been proven false.