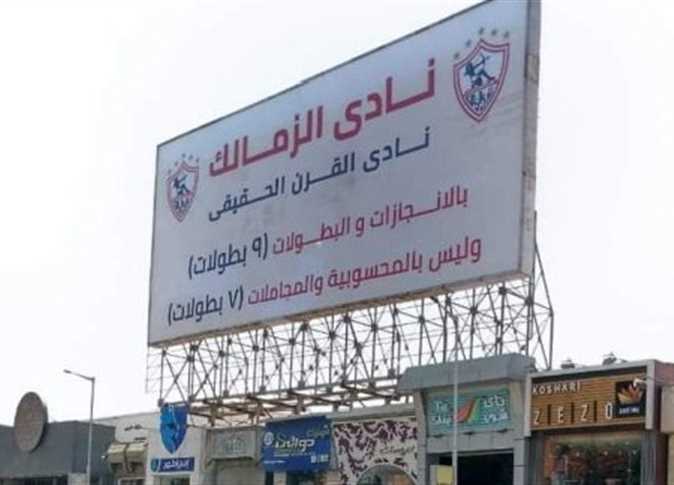 The Zamalek Sporting Club's Board of Directors has chosen to withdraw from a dispute over the Confederation of African Football's (CAF) 'Club of the Century' title, al-Nahar satellite channel TV host Omar Rabie Yassin announced Saturday.
Yassin shot down reports that Zamalek would hire foreign experts in their battle for the title, after international sports regulations expert Mohamed Bayoumi stepped down from the task earlier this month.
During his show "Number One", Yassin said that Bayoumi resigned because Zamalek officials withdrew the memorandum he had prepared, only a day after he submitted to Egyptian Football Association (EFA), upon orders from the president of Zamalek Club Mortada Mansour.
Bayoumi's memorandum had mentioned all the grounds strengthening Zamalek's position, Yassin said, and Zamalek's council through the executive director had submitted the memo to the EFA until it had been suddenly withdrawn.
The CAF sent an official letter to Zamalek in May demanding that it remove the CAF logo from a banner attached to the club's walls within 48 hours, and threatening to take legal measures if the sign is not removed.
The Zamalek Club's Board of Directors, headed by Mansour, made new copies of the banners without the CAF logo.
The banners read: "Zamalek Sporting Club, the real club of the century: championships and achievements, not favoritism and compliments."
"Club of the Century" is the official slogan of Al-Ahly Club, Zamalek's biggest rival, whose officials have objected to the banners, considering it a violation of their official slogan.
The board of directors of the Zamalek Club denied any dispute with the CAF, adding that their dispute was with former president of the CAF Issa Hayatou, who undeservedly granted the title of the "Club of the Century" to Al-Ahly Club as a compliment.
The Zamalek Club's board of directors, headed by Mansour, said it seeks to restore the rights of the club, its fans and its members to the title of 'Club of the Century'. It added that Zamalek has won the greatest number of African football championships, and therefore deserves the title.