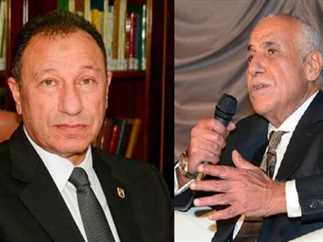 The committee in charge of managing the Zamalek Club headed by Hussein Labib issued a press statement before the African Handball Super Cup match between Zamalek and Al-Ahly, scheduled for Friday, at Hassan Mostafa Hall in 6 of October City, welcoming any reconciliation between the two clubs.
A Zamalek statement explained that this follows from a call to make up from Sheikh Osama al-Azhary and through the club's principles and values, and recognizes the bonds of respect the two clubs share that binds the management together.
It called on all conscious fans and media establishments to announce their reject of any fanaticism and stress the values of sportsmanship and fair competition instead.
The committee also affirmed its respect for all parties, and denied animosity or disagreement with anyone despite disagreements.
"We value all sincere calls and initiatives that achieve these goals and preserve the public interest, and are ready to respond to them without hesitation in order to uphold the values ​​of tolerance and joint action," it added.
"We stress the importance of presenting a positive message in this important continental sporting event that is watched by millions around the world, and emphasize the common denominators of the policy of the two sides of the match based on mutual respect and appreciation ," the statement read.
Tensions between Al-Ahly and Zamalek club leaders had reached a high when, back in October 2019 the Al-Ahly Sporting Club addressed the Chief of the Presidential Staff, the Public Prosecutor, the Prime Minister, the Speaker of the House of Representatives, and the Interior Minister, calling on them to intervene to deter Zamalek president Mortada Mansour from "spreading lies" and defaming the family of Mahmoud al-Khatib, chairman of Ahly.
In a statement published on its official page on Facebook, Ahly said that its administration and fans have "reached their limit" regarding the offenses of the President of Zamalek.
Ahly said in a statement that Mansour is now defaming families and spreading lies through phone-ins with satellite channels.