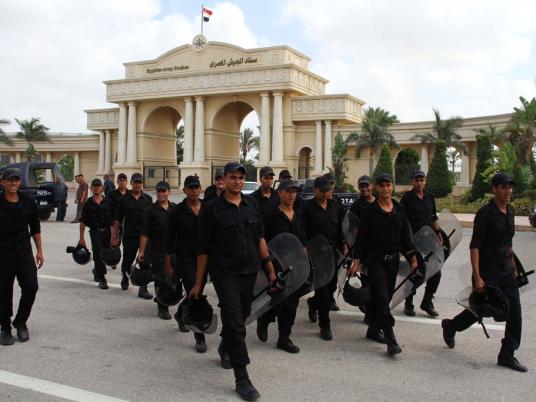 The White Knights Ultras, a group of football fans supporting the Zamalek Club, announced they would block the 26 July corridor, which links Cairo with 6th of October City.
The protest is in response to penalties imposed on the club after fans damaged Alexandria's Burg al-Arab Stadium.
The ultras posted "White Knights Ultras block the 26 July Corridor. Escalation is ongoing," on its Facebook page Wednesday.
In a statement on Tuesday, the ultras expressed anger against the Burg al-Arab Stadium administration for fining the club LE1.25 million for damage incurred on 17 February during an African Champions League game against Chad.
The statement had called White Knights Ultras to gather Wednesday at 12 pm at Sphinx Square.
Zamalek Club officials also received a letter from the Defense Ministry Tuesday saying fans would be unable to attend an upcoming football match against the Congolese AS Vita Club in the same stadium on Friday.
Riots have plagued local and African football games since the January 2011 uprising that toppled former President Hosni Mubarak.
The most infamous example was the match between Ahly and Al-Masry in February 2012 in Port Said. Al-Masry fans stormed the pitch and the Ahly fans' section of the bleachers. The riot killed over 70 people.
Competition in the nation's Premiere League resumed last month with matches being played on fields belonging to the Armed Forces. Fans have been barred indefinitely from attending.
Edited translation from Al-Masry Al-Youm