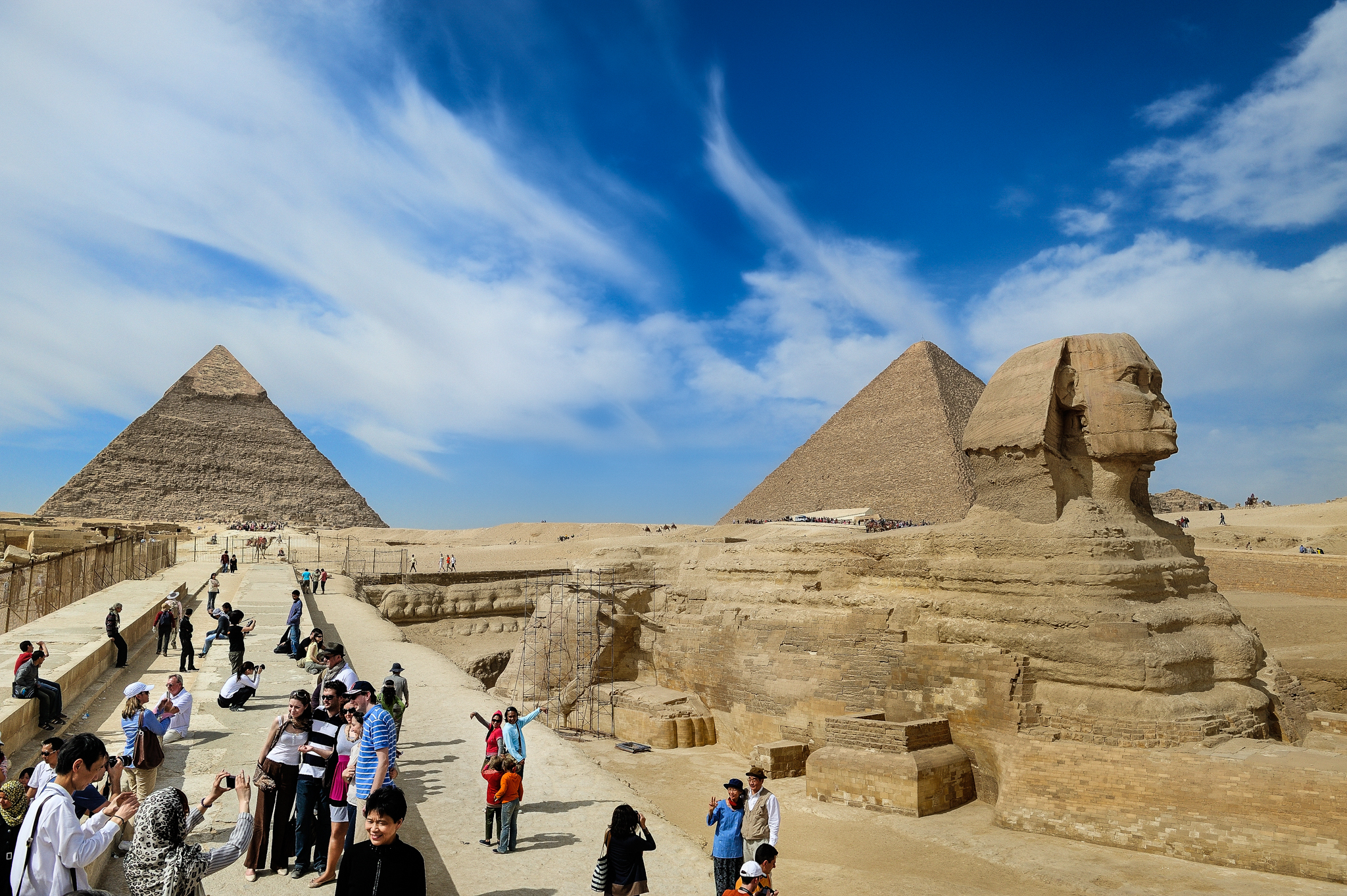 Egyptian former Minister of Antiquities and renowned Egyptologist Zahi Hawass responded to claims made by Elon Musk regarding the origins of the Giza pyramids, saying that archaeological and historical evidence proves that they were built by ancient Egyptians.
Hawass' comments come in response to American billionaire Elon Musk's recent claim that aliens built the pyramids.
Musk wrote on Twitter: "Aliens built the pyramids obv."
Hawass responded to Musk's tweet saying: "It seems that this billionaire's money did not make him famous, so he began saying that the pyramids were built by people who came from outer space, and that King Ramses II was also from space."
Hawass added: "I shouldn't respond to him because he doesn't deserve it, but I found news of his claim everywhere. I confirm that this claim has no scientific basis, and say to this billionaire that archaeological, historical and linguistic evidence proves that the pyramids were built by Egyptians. It also proves that King Ramses II was from Sharqiya in the Delta, that his family lived in Barr Remsu, in what is today Qantair, and that he ruled Egypt during this period."
Evidence written inside the tombs of employees and nobles referred to Khufu and his pyramid, and stated that the pyramid is a symbol of the sun god, Hawass said, adding that Khufu's pyramid was one of many Egyptian pyramids that were built from the Third Dynasty to the beginning of the 18th Dynasty.
Hawass pointed out that the tombs of the workers who built the pyramids prove to the whole world that the pyramid was a national project for Egypt at the time, and that the pyramid builders worked on its construction for 32 years.
The recently-discovered Wadi al-Jarf papyrus also recounts details about the construction of the pyramids, according to Hawass.
"I hope this billionaire educates himself and reads what was written about the pharaohs and the pyramids," he added.
Musk was also accused of racism surrounding his support for a theory stating that the Pyramids of Giza were built by aliens.
Musk's tweet received mixed reactions. His followers rushed to clarify the matter, but the founder of Tesla and SpaceX did not reveal any other details.
International Cooperation Minister Rania al-Mashat also replied to Musk's tweet, saying: "I follow your work with a lot of admiration. I invite you & Space X to explore the writings about how the pyramids were built and also to check out the tombs of the pyramid builders. Mr. Musk, we are waiting for you."
Musk tweeted again, saying that Pharaoh Ramses II was an alien. The tweet received about 10,000 comments in less than six hours.
In another tweet, Musk shared links from Wikipedia and BBC that explained the origins of the pyramids.
Edited translation from Al-Masry Al-Youm