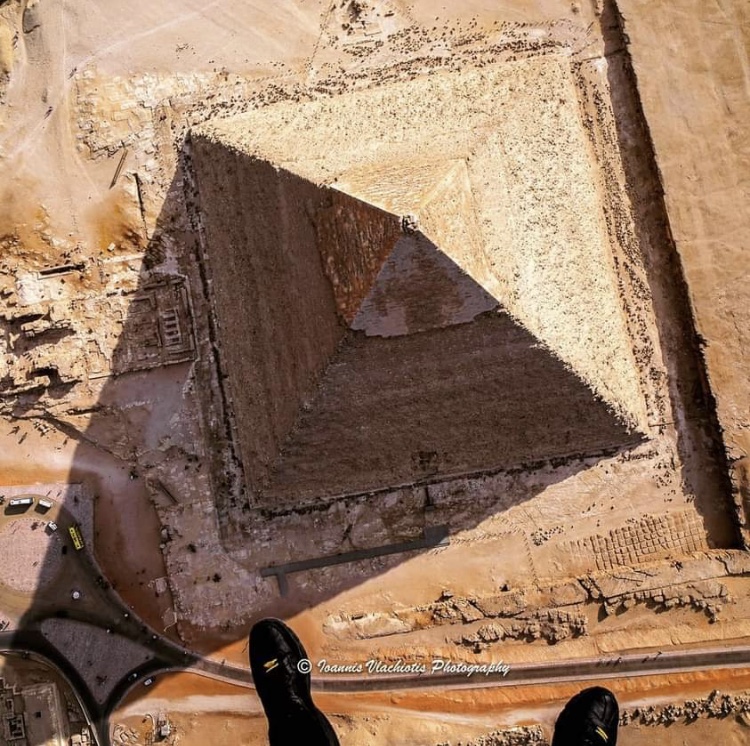 Zahi Hawass, Egyptologist and former Minister of Antiquities, expects the original burial chamber of King Khufu to be discovered soon.
"The Pyramid of Khufu is unique. It is different from the rest of the pyramids," Hawass, commented on the discovery of a secret passage inside the Great Pyramid.
Hawass added, in avtelevised statement on Monday that Egypt has nine pyramids that date back to the era of the Fourth Dynasty only, from the era of Khufu and Sneferu.
He pointed out that the pyramids of Khufu and Snefru revealed many secrets of the pharaohs.
There are predictions that the original burial chamber of King Khufu will be discovered.
A hidden corridor on the northern façade of the Great Pyramid of King Khufu was discovered at a length of nine meters.
This was confirmed by the Minister of Tourism and Antiquities, Ahmed Issa, in a press conference, earlier in March.
Issa held the conference to present the latest findings of the ScanPyramids exploration project: which resulted in a new discovery at the Great Pyramid of Giza.
A hidden corridor was also discovered on the northern face of the Great Pyramid of King Khufu.
He explained that this project began in 2015 under former Antiquities Minister Mamdouh al-Damaty, and continued under former minister Khaled al-Anany in 2016.
After the merger between the Tourism and Antiquities ministries in 2019, an international scientific committee of foreign and Egyptian archaeologists and experts in Pyramid Sciences was formed, headed by Hawass, to continue working on the project.