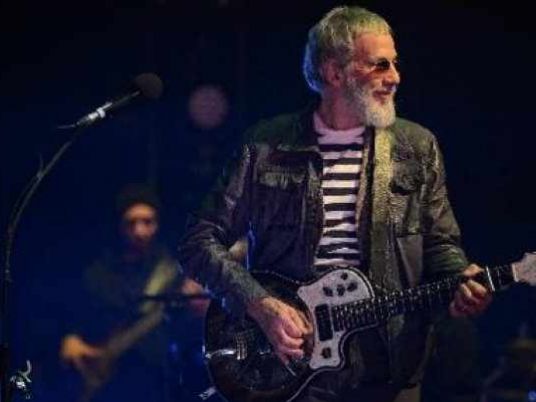 Four decades ago, folk legend Cat Stevens converted to Islam, changed his name to Yusuf Islam and all-but-vanished from the stage. Now he is back, with a world tour hoping to bridge the gap between his two identities.
The 66-year-old British singer has had his share of controversy but his return to the spotlight this week in his native London confirmed that his voice at least, soft yet powerful, can drown out all the noise.
On tour, he is performing songs from his new album — the bluesy "Tell 'Em I'm Gone" — as well as classics from his 1960s and 1970s heyday such as "Wild World", "Moonshadow" and "Peace Train".
Despite scepticism from some fellow Muslims about his musical return, Yusuf told AFP in an interview that he sees no contradiction between faith and performance.
"I was getting criticism from the Muslim community: why are you picking up a guitar again? What's happening to you?" he said as he began a string of European gigs ahead of his first US tour in more than 35 years.
"I say: listen to me, this is part of Islamic civilisation, we have lost our contact with it, we lost our vibrant approach to life and to culture."
Born in London, now living in Dubai, the singer sums up his dual identity: "I'm a mirror glass for the Muslims as well as the Western world (which) looks at me in a slightly different way, but they are looking in the same mirror."
A balancing act pulled off, according to The Independent's reviewer, in a comeback performance described as "beatific waves washing over a crowd ranging from young hijab-wearing women to older fans needing wheelchairs and walking sticks."
"If the emanations from any stage could actually influence world peace, the man sometimes still known as Cat Stevens provides them tonight," wrote the paper.
From no-fly list to 'very welcome' –
Yusuf's return to the United States comes 10 years after he was banned from the country after his name appeared on a no-fly list — a fact he blamed on mistaken identification.
"I feel very welcome now," he said, describing his inauguration into the Rock and Roll Hall of Fame in 2014 as a "significant moment where they kind of remembered me".
"I think it's gonna be pretty good, I'm hoping," he said.
He said he likes performing songs that will be "familiar" to his audience.
"One song I do is 'The First Cut is the Deepest'. I try to remind people I wrote that song, not Rod Stewart!" he said.
When he first converted to Islam in 1977, Yusuf hung up his guitar to dedicate himself to philanthropic and educational work.
He attracted controversy in 1989 when he defended the fatwa issued by Iran's Ayatollah Khomeini calling for Muslims to kill British author Salman Rushdie for blasphemy.
He later dismissed his remarks as in bad taste, but there are many who still reproach him for not apologising.
After his US experience, two British newspapers alleged that he was involved in terrorism. Yusuf successfully sued them for libel, but the whole experience has left its mark.
"It's always on the knife's edge as far as I am concerned," he said of his relationship with the media. "I can never quite trust anybody anymore."
Like most performers, Yusuf continues to pay close attention to his image, which mixes rock and roll with spirituality through a biker's jacket, sunglasses and a white beard.
"Control" is a word that was often heard on his lips — during a rehearsal he lambasted a cameraman for filming him from a bad angle — but he can also be warm and affable.
Born Steven Demetre Georgiou, to a Greek father and a Swedish mother, he now prefers to use his two other names side-by-side.
His website, his album cover, the signs at his concert venues and the T-shirts sold inside all feature Yusuf and Cat Stevens.
"People who want to remember me as Cat Stevens — welcome. Those who want me as Yusuf, you're here," he said.