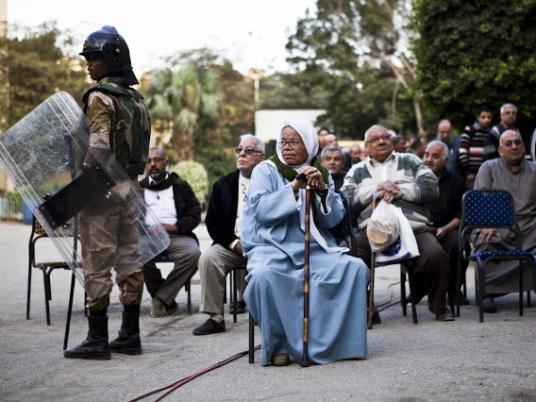 The number of young Egyptians who cast ballots in the second phase of parliamentary elections last Sunday and Monday was a drop in youth participation compared to the first round held in mid-October, a survey has revealed.
The High Elections Commission said Wednesday that the total voter turnout for the second phase stood at 29.84 percent, confirming reports claiming the elections saw weak participation. The turnout announced by the HEC during the first stage was 26.56 percent.
According to the Egyptian Center for Public Opinion Research (Baseera), youth between 18 and 30, while accounting for 34 percent of registered voters in the second phase, only represented 18 percent of the voters who showed up at polling stations. Baseera said the rate represented a drop from 21 percent of voters who cast ballots in the first stage.
According to the center, half of voters who attended the polls in the second phase were above the age of 50.
However, the second round of voting showed a surge in the number of voters who hold high academic degrees, standing at 25 percent compared to 16 percent in the first round. Voters with below-average educational degrees accounted for 38 percent, according to the center.
Concerning the financial standing of voters, Baseera said 42 percent were of the lowest economic class, 32 percent were from the middle and 26 percent were from the highest.