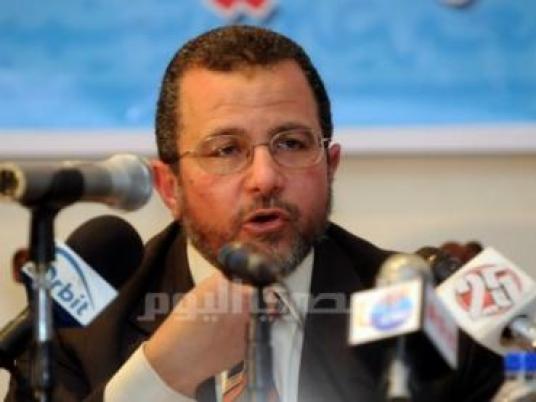 Young revolutionaries have criticized the designation of Hesham Qandil as new prime minister, saying it was outside of all their expectations and questioning the standards of selection.
"The accumulated experiences of Hesham Qandil, as far as I understood, are all in field of irrigation. Is this the new government's priority?" activist Wael Ghoneim posted on Facebook. "I thought the priority would be for an economist who would put Egypt on the right path economically before the crisis worsens, or for an administrative expert who can reform the state's administrative apparatus and challenge the bureaucratic system, that was one of the main reasons behind the deterioration of the basic services in this society."
Former member of the dissolved parliament Mohamed Abu Hamed said he had expected the Muslim Brotherhood to nominate one of its members for the premiership.
Cofounder of the 6 April Youth Movement Ahmed Maher described Qandil's selection as controversial. He said the choice lacked transparency, and he expressed concerns that the failure of Essam Sharaf's cabinet could be repeated. Sharaf's cabinet was seen as ineffective and he resigned after nine months in the position last year.
The Egypt Revolution Coalition Movement attributed Qandil's selection to his affiliation to the Brotherhood. Mohamed Atteyah, the movement coordinator, said Qandil leans toward the Brotherhood, even if he hasn't announce it. He accused President Mohamed Morsy of breaking his promise to select an independent patriotic figure with a political and economic background.
In a statement issued on Wednesday, the Revolution Youth Union said the error was not in Qandil as a person, but in Qandil's field of experience, which will not benefit Egypt's priorities. It added that Qandil had no successes with the Nile water issue — which sees Nile Basin countries trying to redistribute water, of which Egypt has historically had the lion's share — despite being minister of water resources and irrigation at the cabinets of both Sharaf and Kamal al-Ganzouri.
The union's spokesperson, Tamer al-Qady, said that Qandil, who like the president, will be without powers because of the supplementary Constitutional Declaration issued in June by the armed forces, which retained many of the presidential powers for itself.
Edited translation from Al-Masry Al-Youm