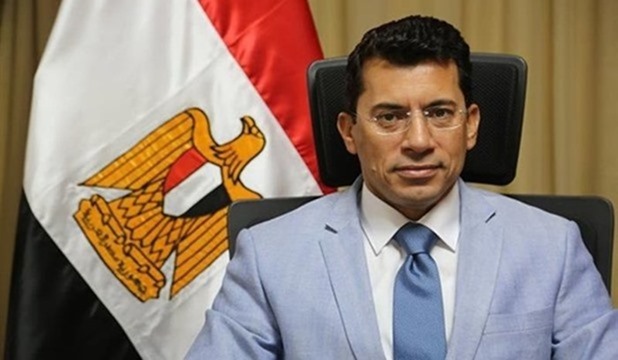 Minister of Youth and Sports Ashraf Sobhy met on Sunday with his Somali counterpart Mohamed Barre on the sidelines of the meetings of the council of Arab ministers of youth and sports held in Saudi Arabia.
The meeting tackled means of cooperation between both sides at the level of youth and sports activities and the participation of Somali youth in Nasser Fellowship for International Leadership implemented by the Egyptian Ministry of Youth and Sports with the participation of Africans.
Both sides agreed on preparing a cooperation protocol including all the cooperation items from the programs and projects implemented through the year to exchange expertise and cultures between the Egyptian and Somali youth in addition to being acquainted with the Egyptian expertise in the field of improving the sports infrastructure.
Sobhy, who is also head of the executive office of the council of Arab ministers of youth and sports, conferred with Undersecretary of UAE Ministry of Culture and Sports Mubarak al Nakhi on aspects of joint cooperation.
In statements, Sobhy asserted keenness on intensifying joint youth and sports projects and activities between the Arab countries all over the year in a way suitable for the needs and demands of youth.