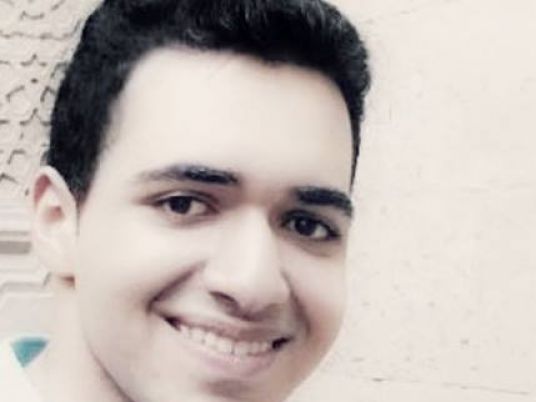 "I long for the days of my course with Syran plastic artist Sorour Elwany," with those words 16-year-old Youssef Ayman, the son of Shubra al-Kheima, the labor district known for its artistic heterogeneity, began
his remarks on Facebook
.
Youssef is awaiting the mid-year vacation to resume his plastic art courses.
Youssef painting the piece "Only"
Youssef Ayman, a secondary school student started drawing when he was three years old, his father says.
The young man has been awarded many prizes and his paintings have been on display in several galleries organized by the educational department at his school. He also gained much credit for a gallery at the American University in Cairo three days ago.
His first gallery was ten days ago at the Giza Cultural Palace, where he displayed 100 pieces, his father says, adding that he sold half of them for a nominal price ranging between LE20-LE30.
Youssef's works contributed to a child book published in 2011, when he was 12 of age.
The cover of an upcoming book "Woshosh Sada" (Blank Faces)
His drawings are also appearing in a colloquial literary work called "Woshosh Sada" (Blank Faces), which are still being printing.
Youssef uses wax color pencils, acrylic and coal for his works, and dreams of joining the Faculty of Fine Arts at Cairo University.