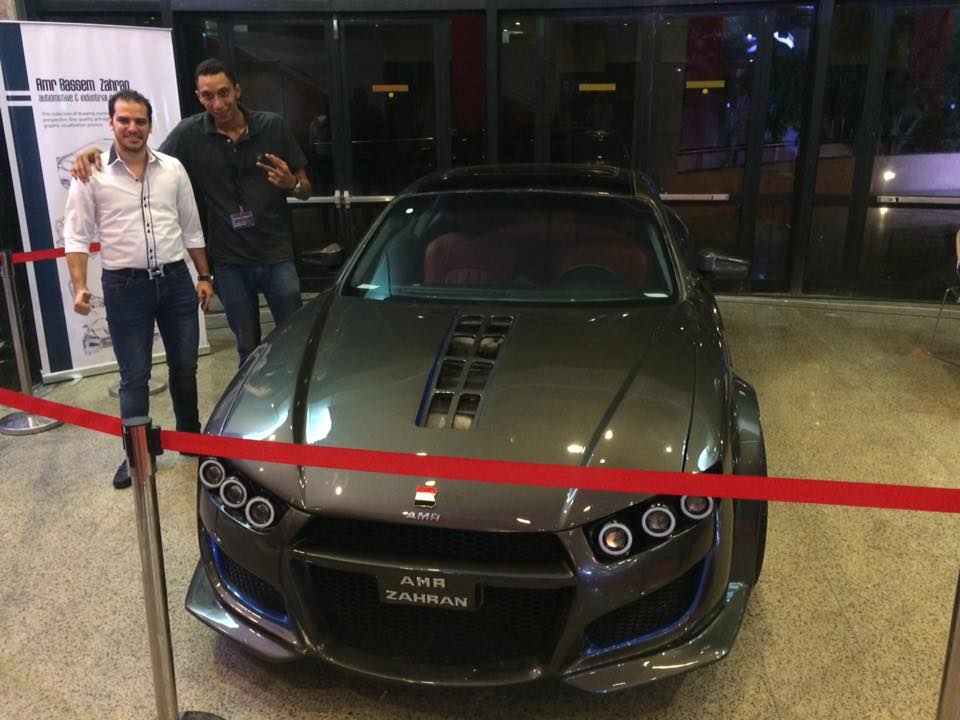 With a dream that surfaced five years ago of constructing a sports car designed 100% in Egypt, and after passing obstacles that stood in front of him, the 28-year-old Egyptian Amro Zahran was able recently to unveil the first locally designed sports vehicle — similar to renowned vehicles such as the Ferrari and Lamborghini.
The design of the vehicle attracted the admiration of visitors of the recently held Egyptian annual auto show of 'Automech.'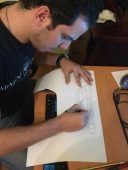 The stylish, bold and beautifully unique cabin of the vehicle indicates the professionalism of the design adopted by Amro who managed to put the design of the car inside his residence located in Al-Obour city near Cairo.
"The idea of making a unique design for sports vehicles dominated my thoughts since I was a child, I have been a fan for painting new designs for different types of vehicles since my childhood," Amro Zahran told Egypt Independent on Tuesday.
Amro graduated from the German University in Cairo after he studied Applied Arts where he became a professional in design art. In the final year of his studies he asked his professor to start a graduation design project for a sport car, but his demand was met with refusal.
Amro decided to start his project after his graduation but failing to find a funding source, he initially failed.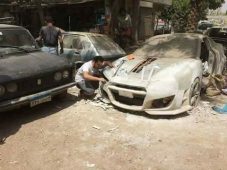 "I decided to fully finance myself as no entity in Egypt whether private or state-run approved my demand for finance so I worked with my father at his project and saved money to achieve the car's design," he explained.
At a cost of EGP500,000, Amro was able to buy a car chassis on which he managed to complete a design for a sport car that is similar to Ferrari and other competitive brands; however his project is still in need for financing from the state so that it can be turned into a national project.
"My main goal from this project is to attract the world's attention that Egypt is capable of designing and fabricating high-ranked vehicles — until now I failed to get any real support from any entity," he added.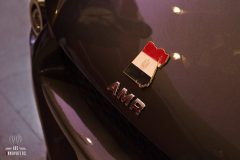 When Amro started to consider the design project, he tried to get support from the Egyptian Industrial Development Authority to provide the appropriate environment, but he was informed that it was not possible.
"I really was inspired by the attention I got from the visitors to the Automech Auto Show, I felt that finally I achieved one point of my goal after I successfully passed all the obstacles," he said.
Following the Automech Auto Show, Amro received a call from the Egyptian Industrial Development Authority who expressed a desire to provide support him.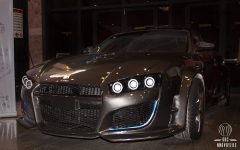 However, Amro stressed that he is currently facing different obstacles related to legal matters such as the licensing of his vehicle being suspended due to local laws that ban the authorization of any vehicle with no brand name.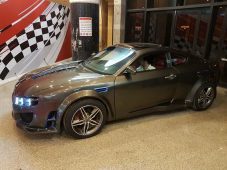 "My vehicle is an Egyptian made one with a new design that is not related to any brand, so it will be hard for me to issue licenses for it — I'm calling on officials to rapidly end the ban of my car, so I can participate with it in international auto shows as an Egyptian made vehicle," he stressed.