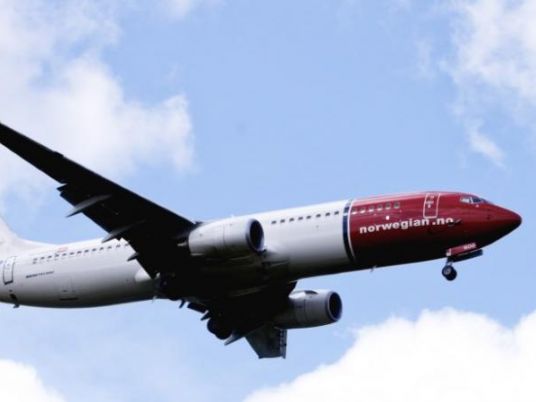 The Saudi-led military coalition fighting against Yemen's Houthi movement will allow the resumption of international commercial flights to the country, a Yemeni government minister said, easing its nationwide blockade.
The alliance said on Monday it had closed all air, land and sea ports in Yemen to stem the alleged flow of arms to the Houthis from Iran after Saudi Arabia intercepted a missile fired towards Riyadh, which it blamed on Tehran.
Flights by national carrier Yemenia to the pro-Saudi government-held cities of Aden and Seiyun would resume on Sunday, Yemeni Transport Minister Mourad al-Halimi said.
The United Nations had warned that a total blockade could cause a famine that could kill millions in Yemen, where 2-1/2 years of war has killed at least 10,000 people and unleashed famine and disease in the already impoverished country.
The European Commissioner for humanitarian aid called on the Saudi-led coalition to allow aid to reach the Yemeni population.
"The EU urges the Coalition to ensure the immediate resumption of the UN's flights and activities in the ports of Hodeida and Saleef and the opening of land borders for humanitarian relief and basic commercial commodities," Christos Stylianides said on Saturday.
The government-held southern Yemeni port of Aden was reopened on Wednesday, but ports in Houthi-held areas are still shut. The coalition reopened the al Wadea border crossing linking Saudi Arabia with territory in eastern Yemen on Thursday.