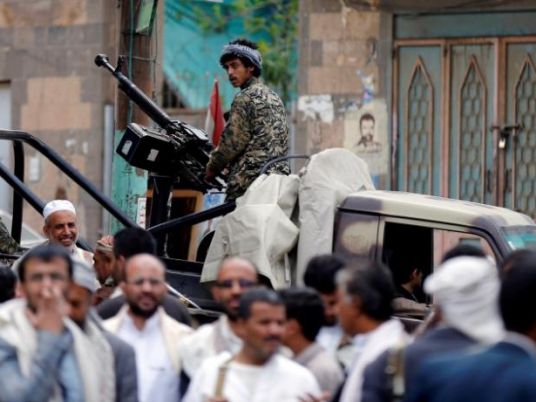 Yemen's Shi'a rebels and their allies said Monday they have rejected the UN special envoy to the country as a peace negotiator, calling him biased.
In a speech televised on rebel television, Saleh al-Samad, the leader of a pro-rebel political council in Yemen's fractious war, said envoy Ismail Ould Cheikh Ahmed was "not desirable" for resolving the country's conflict.
Samad added that the United Nations should know Cheikh Ahmed is "is not wanted after today."
The rebels, known as Houthis, issued a statement supporting Samad's position.
Yemen has been engulfed in civil war since September 2014 when the rebels swept into the capital of Sana'a and overthrew the internationally recognized government. A Saudi-led, US-backed coalition opposes them, but the Iran-backed rebels still control the capital and much of the north. Peace efforts have repeatedly failed.
Last Tuesday, Cheikh Ahmed told the UN Security Council that serious negotiations on the first steps to a cessation of hostilities in Yemen had been slow and the key parties were reluctant to even discuss the concessions needed for peace.
"I will not hide from this council that we are not close to a comprehensive agreement," he said, adding that Houthi officials refused to meet with him.
Cheikh Ahmed also expressed deep concern that on his last visit to Sana'a on May 22, his convoy was attacked while traveling from the airport to the UN compound.
He urged an investigation of the attack and said "despite its gravity, it has increased my determination to continue with my efforts to find a negotiated political settlement that best serves the interests of the Yemeni people."
The Security Council reiterated its backing for the UN envoy after the briefing.