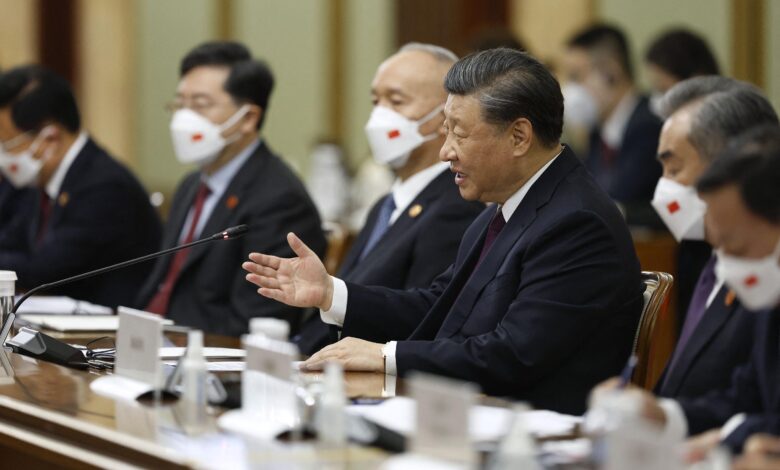 Chinese President Xi Jinping has invited his Russian counterpart Vladimir Putin to travel to China later this year, as the two leaders hold talks in Moscow that Western allies caution may result in little diplomatic breakthrough on the war in Ukraine.
Russian Prime Minister Mikhail Mishustin has already accepted Xi's invitation, the Russian prime minister's spokesperson was quoted saying by state news agency TASS.
Xi met with Mishustin on Tuesday and invited him to visit China as soon as possible to establish closer ties with China's new Prime Minister Li Qiang, TASS reported.
Xi's three-day state visit to Russia comes as Beijing attempts to frame itself as a mediator in the conflict in Ukraine, having called for a ceasefire and peace talks in a vaguely-worded proposal last month.
But leaders in Kyiv and its Western allies remain skeptical of China's position on resolving the war, based on concerns that nothing offered by Beijing so far supports Ukraine's demand that all Russian troops retreat from its territory.
CNN's Simone McCarthy contributed reporting.