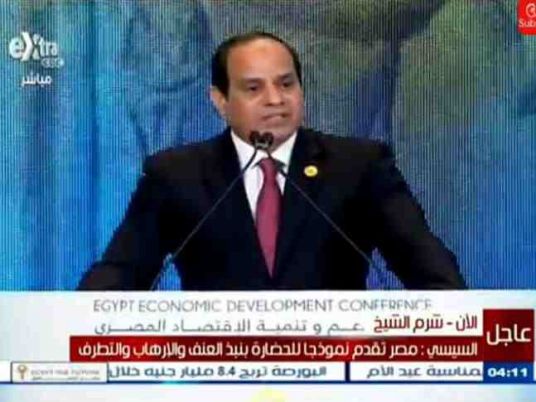 Hours after interviewing Egypt's President Abdel Fattah al-Sisi, the Wall Street Journal's deputy chief editor said it was wrong to describe the Egyptian leader as a dictator, but rather a man with wide-scale popularity.
"He (Sisi) is not a dictator, he is widely popular among Egyptians," Bret Stephens told Fox News's Paul Gigot, adding that the Egyptian president who is opposed to the Muslim Brotherhood "vocally calls for reform in Islam".
When asked about proposals within the United States to cut off annual financial aid to Egypt for Sisi's crackdown on opposition protesters and journalists, Stephens said that such a move by the US Administration would be "incredibly foolish", quoting Sisi as saying that he would allow protests once the country achieves stability and security.