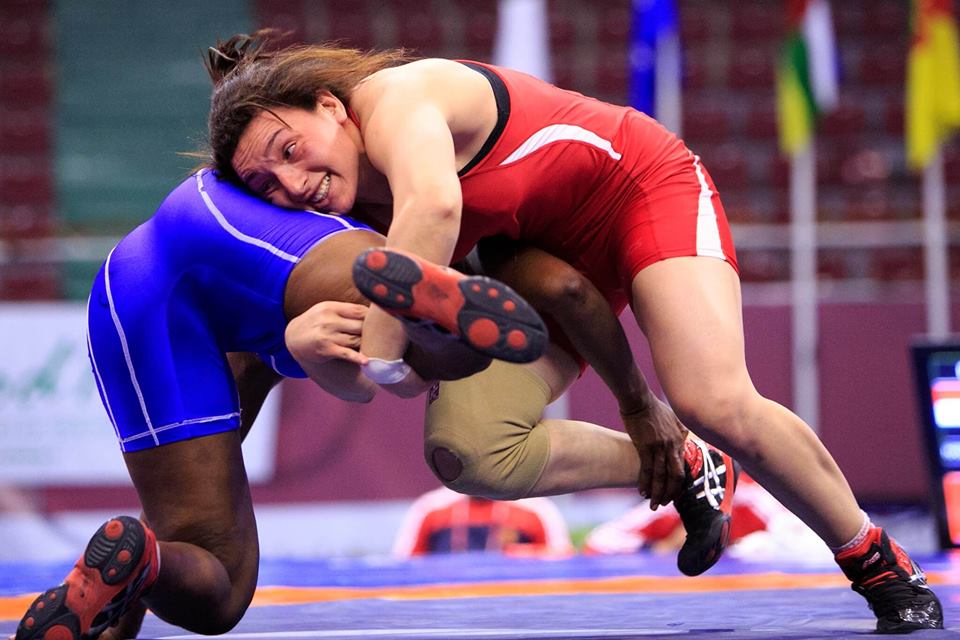 Egyptian 24-year-old Samar Amer Ibrahim Hamza won the gold medal in the 72 kg weight class at the African Wrestling Championship held in Tunisia.
After launching her wrestling career in 2013, Amer snatched her first national title in 2013 at the Egyptian Championship. She placed first in the 2015 African Championship as well as the Mediterranean Championship of the same year, she said in her interview with Nisf Al Dunia Magazine.
She competed in the Women's Freestyle 75 kg wrestling weight class in 2016. She grabbed the African championship gold medal during the same year, paving the way for her to join the Rio de Janeiro Olympics.
The National Wrestling Team member finished fifth in the 72 kg division at the 2018 World Championships in Budapest, according to United World Wrestling (UWW).
Amer earned a grant from UWW that enabled her to train with other grant recipient athletes from countries worldwide including Cameroon, Puerto Rico, Brazil and various others for 10 days. Hamza told UWW that such funding enhances the future of wrestling in Egypt.