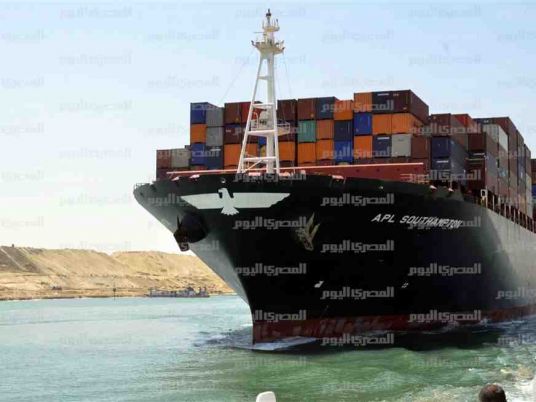 The world's largest container ship OOCL Hong Kong crossed the Suez Canal on Monday on its way from the Netherlands to Singapore.
An official source with the Suez Canal Authority told the Middle East News Agency in Ismailia that OOCL Hong Kong carried 220,000 tonnes en route from the Netherlands to Singapore through the Red Sea.
The 400-meter long vessel crossed the Suez Canal carrying 21,400 containers, the source said.
OOCL, the owner company, has built three other container vessels of the same size to transport the largest possible amount of goods in the same trip and to reduce the transportation cost, he added.
In case of an emergency, a Suez Canal Authority vessel accompanied the ship on its journey through the canal, which lasted about 10 hours.
Edited translation from Al-Masry Al-Youm