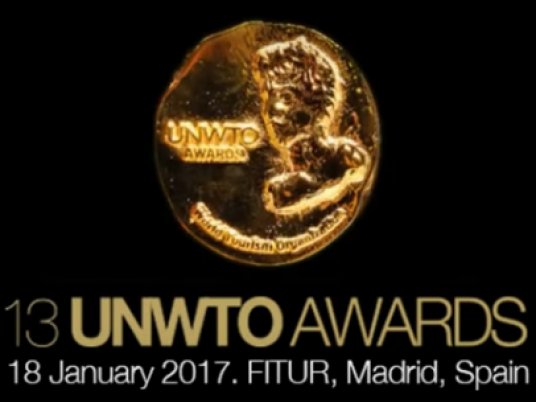 The United Nations World Tourism Organization granted young Egyptian tourism expert Mohamed Youssef its most prestigious award for 2016 for his contributions to the development of the tourism industry, state-run newspaper Al-Ahram reported on Thursday.
Youssef invented the world's latest tourism electronic marketing method. "I am very proud of the award and I hope Egypt will be the first country to take advantage of my initiative to attract more tourists through e-marketing," said Youssef.
Youssef, 35, was a member of former tourism minister Hisham Zaazou's advisory board and was chosen by former tourism minister Khaled Ramy to be a member of Egypt's tourism e-marketing team.
According to Al-Ahram, Youssef received the award at a celebration held in Madrid which was attended by Spain's deputy prime minister, the chairman of the UNWTO and various foreign ministers from around the world.
On Monday, the UNWTO invited Youssef to give a lecture on his new breakthrough to a number of ministers and tourism sector leaders around the world, Al-Ahram said.
Youssef thanked the UNWTO for the award, thanked his team and everyone who helped him to reach where he is now.
According to the UNWTO official website, the UNWTO awards recognize excellence and innovation in tourism in four categories: Public Policy and Governance, Enterprises, Non-Governmental Organizations, and Research and Technology, .
The award recognized Youssef's excellence and innovation in tourism in the Public Policy and Governance category.