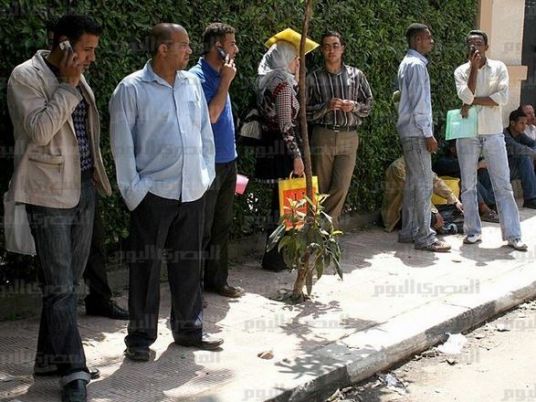 Employment growth in Egypt declines by about 1.4 percent annually due to policies that protect politically-connected companies, which in turn stifles competition instead of ensuring equal opportunities for all firms, according to a new regional World Bank study.
Jobs or Privileges: Unleashing the Employment Potential of the Middle East and North Africa, launched on Friday highlights the central role of promoting competition to stimulate private sector growth.
According to the report, 71 percent of connected firms in Egypt, compared to only 4 percent of all firms, sell products that are protected by at least three technical import barriers.
"Start-ups and innovative firms are the engines of job creation in MENA but they are having trouble growing," said Marc Schiffbauer, World Bank Senior Economist and lead author of the report.
"These firms currently face a host of obstacles in the business environment that are too often there because they benefit a few politically connected firms," he added.
Only six limited liability companies are created per 10,000 working-age persons on average each year in the region, compared to 20 across 91 developing nations, and as many as 40 and 80 in Chile and Bulgaria, the report said.
This means that despite the fact that more than 65 percent of the populations of most MENA countries are of working age, their talent has not been adequately utilized, the report explained.
"Without a dynamic economy driven by fast-growing and productive firms, the energy of a growing workforce has largely gone to waste," the report added.
The report noted out that the share of employment in micro establishments with less than five employees dominates the private sector in Egypt as around 40 percent of all jobs are in this sector.
Moreover, labor force survey data in Egypt (ELMPS) indicate that 70 percent of employment in retail trade is informal: jobs without a formal contract or social insurance.
In Egypt, manufacturing net job creation was negative between 2007 and 2011, driven by substantial job destruction among non gazelle establishments, the report explained.