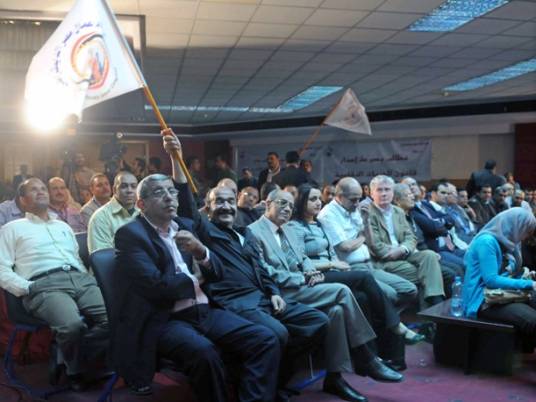 On Monday, the General Federation of Egyptian Workers sent a note to the president and the committee amending the laws on political rights and the parliament, demanding amendments to the labor law.
Federation Chairman Gebali al-Maraghy said the article does not meet the aspirations of the 27 million workers nor provides a true representation for them in parliament.
"These are very important laws that affect the economy's stability and the relationship between employers, workers and the government," he added.
Maraghy also said that weak representation for workers in parliament would impede several draft laws that workers need to submit, such as the laws on labor, trade union freedoms and social insurance.
Hani Ibrahim, head of the El-Mahrousa Center for Socio-Economic Development, said it is difficult for workers to be in parliament because they do not have a political party and cannot run in elections under lists of other parties.
"They can only run individually, which is also difficult because this needs a lot of money for campaigning," he said. "Only businessmen can."
Edited translation from Al-Masry Al-Youm