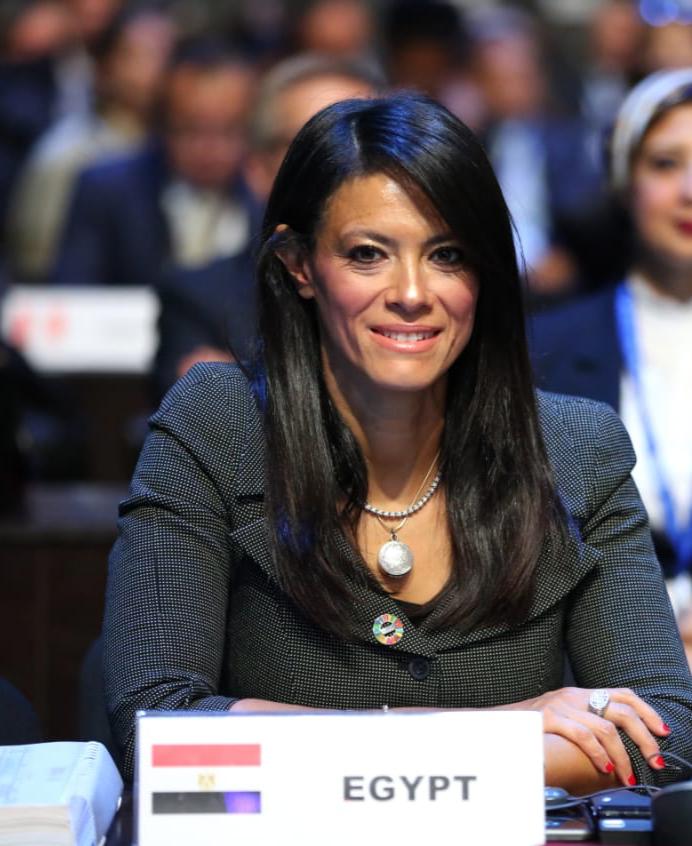 Egypt's Minister of International Cooperation Rania al-Mashat said women are the main breadwinners of 14 percent of Egyptian families, during a speech as part of the Women Entrepreneurs Finance Initiative (We-Fi) ministerial session, which took place in Dubai as part of the Global Women's Forum on Tuesday, February 19.
The Egyptian Minister further said that women's empowerment on the social, economic and political levels remains at the top of Egypt's priorities, highlighting Egypt's 2030 vision, which outlines the country's goals for women's empowerment and inclusion in the labor market.
Egypt's 2030 vision hopes to increase the participation of women in the workforce until it reaches 40 percent by 2030.
Mashat pointed out that Egypt's International Cooperation Ministry collaborated with its development partners to establish a $US 200 million project, which is funded by the World Bank and designed to foster women's empowerment in the job market by providing a. wide range of different entrepreneurial opportunities.
"Starting and growing a business is one of the most powerful tools for women to overcome poverty and build better lives for themselves, their families, and their communities," said David Malpass, World Bank Group President.
"Removing regulatory barriers along with obstacles to access to finance and markets can give women-led businesses the opportunity to succeed," he added.
Allocating $US 250 million to support the businesses of nearly 114,000 women, the World Bank revealed during the forum the launching an additional two projects to fund start-ups owned by women in the country as well.
"We-Fi is a powerful catalyst for additional investment, helping mobilize more than US$2.6 billion in additional public and private sector funds," according to the initiative's official website.
During her meeting with Saeed in 2019, Blerta Aliko, the UN Women Country Representative in Egypt, told Daily News Egypt that women need to be highly-qualified by way of a good education in order to meet the needs of the market and compete alongside educated men, according to an official statement by the Ministry of Planning.
Aliko also said that the UN is currently moving in three major directions regarding Egyptian women's empowerment. The first focuses on creating sustainable female leaders, while the second focuses on introducing women to the economic world through intensive training in banking, finance, and marketing. The final and most vital step is to defeat violence against women, which, along with gender-based discrimination, impacts their ability to participate in the public sphere.
Statistics released by the Central Agency for Public Mobilization and Statistics (CAPMAS) in 2019 show that labor force participation for Egyptian women aged 15 to 65 stands at only 22.9 percent.
According to a 2018 report on women's economic empowerment from The World Bank, discrimination against women in the labor market, and especially in the private sector, remains "a significant obstacle to (women's) participation and contribution to economic growth" in Egypt.