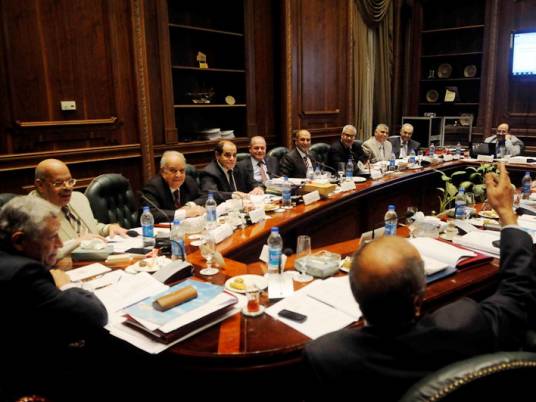 The Egyptian Center for Women's Rights has denounced what it called a "lean" representation of women on the Committee of 50 that is amending the constitution. With just five members, women only constitute ten percent.
The center issued a statement on Monday saying the ratio is shocking, given the role women played in the 30 June revolution against the Muslim Brotherhood who marginalized them.
The statement also said the representation is only 3 percent more than that of the committee that was formed under the Muslim Brotherhood, which warrants guarantees to govern the women's quota in all decision-making bodies, whether executive, legislative or judicial.
The center pointed out that Egypt comes among the last countries in terms of women's participation in decision-making. For in 2013, Egypt came number 139 of 189 countries ranked by 142 centers, with as little as a 2-percent ratio.
The statement added that this resulted in a draft constitution that does not heed the minimum requirements of women, demanding a representation of no less than one-third.
For its part, the National Council of Women is meeting on Tuesday with the Committee of Experts, in the presence of representatives of civil society organizations, to discuss the draft constitution with respect to gender and social justice and compare it with constitutions of other Arab countries.
Edited translation from Al-Masry Al-Youm