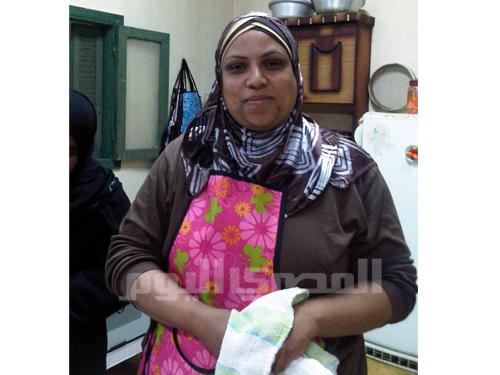 Ghalia is running around trying to set up the daily menu before air time. Despite the tension, a proud and content smile doesn't leave her face. The smell of cake fills the crammed-full studio, signaling the beginning of a one-of-a-kind show.
"As a teenager living in a poor district, I was expected to help my mother around the kitchen," says Ghalia Mahmoud, the host of El-Set Ghalia Show.
The show launched last Ramadan on 25TV and is aired three times a week. Unlike most cooking shows, El-Set Ghalia targets the average household.
"I chose Ghalia Mahmoud because she is poor and she is not afraid of her poorness," explains Mohamed Gohar, the CEO of 25TV. According to the founder of the TV channel, the show talks to the majority of cooks who were long neglected by the media, and Ghalia is one of them.
"After I earned my diploma in commerce, I found myself free, and the kitchen became my outlet," explains the young woman. The 34-year-old mother of two has been a cook for almost 12 years.
Ghalia was approached by Mohamed Gohar, who suggested the idea of a cooking show targeting less privileged housewives.
"This is not acting, this show is my life, this studio is a replica of my kitchen at home and these utensils are mine," explains the talented cook.
The reason behind the success of this show is its authenticity.
"It is a real show where I get to be myself and true to my audience," she says. Being in front of the camera for the young cook was far from stressful — she is a natural.
"My show is different. Three times a week, we come up with a recipe that wouldn't cost more than LE15, while in other shows, the housewife might end up paying around LE200 for a meal — that is, if she finds the needed ingredients," says Ghalia.
According to the cook, she shops in her neighborhood's market in Warra'a.
"I like vegetables because you can construct a complete meal out of vegetables, tomato and rice as a side plate," the show hostess says. She says meat or chicken are rarely part of the daily equation.
As for her cooking pots and utensils, Ghalia usually heads to Al-Azhar market or Sayeda Zeinab.
"I use the materials available for 90 percent of Egyptian households: unpackaged pasta for LE3 a kilo and baladi [Egyptian] rice," she explains.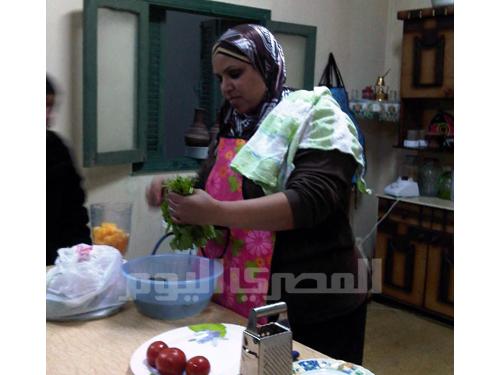 As for her booming popularity, Ghalia explains that women in poor districts know each other well and are in constant contact.
"My life is the same, but I gained the love of so many audience members, which I consider a gift from God," explains the cook.
Ghalia says her love for cooking is the reason behind the success of her show. As for those new to the kitchen, she advises that they try to enjoy every step, and love the journey, not just the end product.
"Experienced cooking is a long process that you cannot develop over night; it is a trial and error process, and patience is necessary," says the hostess.
El-Set Ghalia show is the beginning of a reality television wave, says Gohar — TV productions from and to real Egyptians. 25TV is also launching El-Set Wedad show, which targets the Egyptian working class.