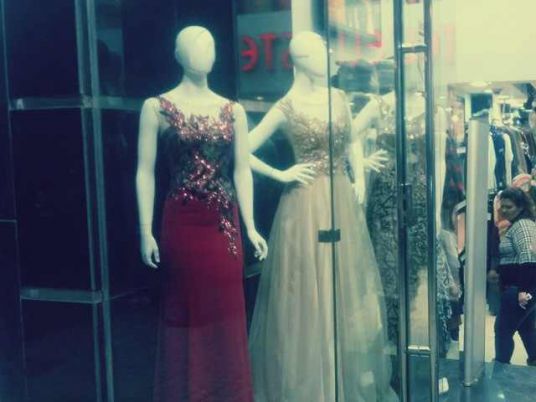 The presidential decision ordering an increase in customs duties on some imported goods, which was issued earlier this year, has become a cause for concern among importers and sellers of imported clothes.
The Egyptian government raised the import tarrifs on various items, including women's clothes, in a move intended to limit the spending of US dollars on imports at a time when Egypt is facing a foreign-currency crisis.
Several traders in women's clothes expressed concern over the consequenes of the policy, saying they will lose out, because they don't want to raise their prices at the expense of their customers.
One trader, Mohamed Medhat, said all the clothes in his store are imported from Turkey and China, and he had to raise his prices when the customs duties went up. "The increase will be felt by the public. I'm not responsible for any losses that result from a price hike."
Zozo Ahmed, who sells clothes in a women's clothes store, said, "The customs increase will benefit Egyptian goods, because the customers will pay more attention to them as their price drops by comparison with the imported goods."
Meanwhile, several women customers have already decided on their response to the price increases.
One customer, Iman Saber, said, "The best way to reverse the decision to increase prices is the mass abstention from buying clothes, which means these goods will lose our business, and people will either stop importing them or the prices will be reduced."
Sahar Mohamed, another customer, said the price increases cover a wide range of goods, not just clothes. "The big price increase will make everyone stop buying clothes," she said.
She added that she buys Egyptian products when they are available at markets and are of a high quality.
Mariam Ahmed, a high school student, said she is now unable to buy new imported clothes due to the price hike. "When prices get higher, I'll try to look for places that sell them at different prices, and I'll buy clothes only when I have saved enough money."
However, Nawal Ali said she will not buy low-quality Egyptian products, adding that would rather buy fewer items of clothing and stick to better quality imported items.
Edited translation from Al-Masry Al-Youm